Frank Cohen Group
The Frank Cohen Group became part of DoctorsManagement in 2014. This division of DM specializes in all areas of healthcare analytics, including data mining and analysis, applied statistics, predictive modeling, process improvement and decision support. While the primary focus is healthcare, the group has worked in other industry settings to provide analytical consulting services to a wide array of clients.
The following examples represent just a few of the diverse solutions that this dynamic team delivers to clients:
Coding Compliance Risk Analysis (CPT and DRG)
Post-Audit Extrapolation and Mitigation
Statistical Sampling and Overpayment Estimation (SSOE)
Corporate Integrity Agreement Statistical Sampling
The Analytics & Business Intelligence Division specializes in litigation support and post-audit analyses, working with physicians, healthcare organizations, state's attorneys general and private legal firms to aggressively defend physician's rights against payers and regulatory agencies
Read more about the coding compliance and auditing solutions offered by our Compliance Division of DoctorsManagement here. For Risk Mitigation and to learn more about the Compliance Risk Analyzer click here.
Upcoming Compliance Quickinars™
MARCH 23, 2023 @ 2pm ET | Topic: CERT (Registration Link Coming Soon)
APRIL 27, 2023 @ 2pm ET | Topic: DRG/Inpatient (Registration Link Coming Soon)
OnDemand Compliance Quickinars™
Benchmarking For Compliance | Risks and Benefits of the Medicare Claims Database
RECORDING
Even after decades of access to Medicare claims data, the jury is still out on the benefits of using these data for benchmarking for the purpose of determining compliance risk. In fact, there should always be a healthy amount of skepticism about benchmarking your practice against any outside data set. Who are those physicians against you you are being compared to anyway? What is the culture of the organization? How much data are missing? What are their goals and objectives? And the questions go on.
In this Quickinar™ we will explore the general concept of benchmarking and then take a deeper dive into to benefits and risks of using the Medicare claims database to benchmark your providers. More details on this and our upcoming webinars below.
Understanding the Crosswalks for the 2023 E&M Guidelines
RECORDING
Just two years after the 2021 change to the E&M guidelines for coding office visits, CMS is rolling out a similar change to most of the other E&M codes. Understanding how to code for those changes is important, but this Quickinar™ will walk through the analytical aspect of these changes and reveal the methods used to crosswalk utilization from codes that will be eliminated to codes that will be either introduced or will remain active. This is critical information for anyone that wants to better analyze and understand their compliance risk.
E&M Coding and Audit Results: 2022 in Review
RECORDING
In 2021, the E&M guidelines went through a significant rewrite, and this resulted in a more than significant shift in the trend for coding office visits. We saw greater utilization of the higher-level codes and the big question that our clients had was whether this right-shift increased their compliance and audit risk. To answer this, we reviewed hundreds of thousands of audits on these office visits. Join us in this Quickinar™ to review and discuss the results of our studies.
Building a Risk-Based Audit Plan 
RECORDING
The times they are a changing . . . or so the song goes. For those of us in healthcare, this is so true when it comes to audits and recoupments. Recovery and recoupment audits are back with a vengeance and they have more tools at their disposal than ever before. In fact, with the new advanced technologies employed by CMS and private payers, auditors have an inherent advantage over providers. In this webinar, we will show you how to level the playing field and learn about how payers identify high-risk providers and what you can do to mitigate the risk of recoupment. Frank Cohen, healthcare statistician and compliance analyst will take you through the process the payers use to identify high-valued targets and what you can do to both prepare for and mitigate the damage these audits can cause
Check back for future events.
If you have questions regarding our Data Analytics & Business Intelligence services or our platform, the Compliance Risk Analyzer please contact us at (800) 635-4040.
---

Work on Real Issues Right Away
CRA creates an audit plan of the top five critical risk issues for each medical provider with a moderate to high risk.
Rather than using your limited resources to search for potential risk issues by conducting initial probe audits, direct them to validating real risk. Our audit action plan is based on a statistical review of 100% of your claims – something that's virtually impossible any other way.
Analyze critical risk areas
Replace probe audits
Assess risk accurately
Produce drill-down reports
Validate education efforts
Gain insight beyond raw data
Compliance Risk Analyzer is HITRUST CSF Certified
HITRUST CSF® Certified status demonstrates that CRA, hosted by Microsoft, has met key regulatory and industry-defined requirements to appropriately manage risk.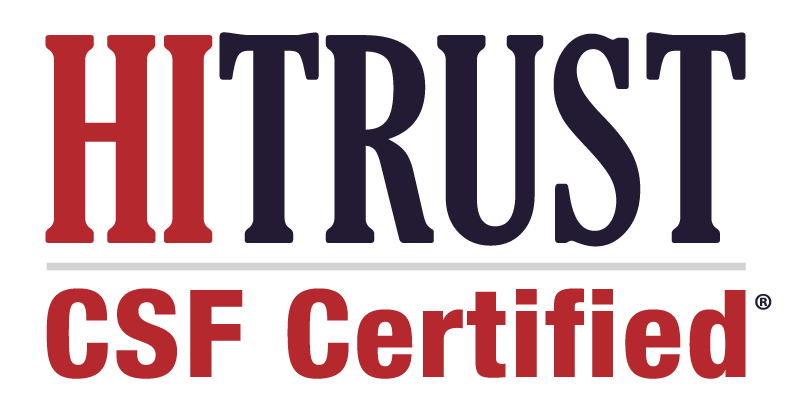 CRA: Developed by The Frank Cohen Group, a division of DoctorsManagement, LLC