May 5, 2021
Genetic Testing for Cancer Fraud Scheme
For those of you working in genetic testing and oncology services, genetic testing for cancer has become a huge audit target of Medicare! Recently, 3 Florida men were charged with scheming to defraud Medicare. They were charged with inducing beneficiaries to accept cancer genetic tests regardless of whether the test was medically necessary or not!
As part of the scheme, they offered and paid illegal kickbacks and bribes to telemedicine companies in exchange for doctors' orders for expensive cancer genetic tests. The doctors' orders were written by doctors contracted with telemedicine companies, even though those telemedicine doctors had no prior relationship with the beneficiaries, were not treating the beneficiaries for cancer or symptoms of cancer, did not use the test results in the treatment of the beneficiaries, and did not conduct a proper telemedicine visit.
According to court documents, all three men sold these signed doctors' orders for cancer genetic tests to labs in exchange for illegal kickbacks.
The full Department of Justice release can be read here:
Three Florida Men Charged in $46 Million Health Care Fraud, Kickback, and Money Laundering Conspiracy
By Sean M. Weiss, Partner, Vice President, and Chief Compliance Officer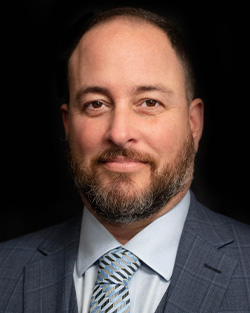 Sean M. Weiss is a Partner and Chief Compliance Officer for DoctorsManagement, LLC. Sean provides strategic litigation defense services and a host of regulatory compliance services for clients nationally.
Learn more about Sean's expertise at www.thecomplianceguy.com.
What to do next…
If you need help with an audit appeal or regulatory compliance concern, contact us at (800) 635-4040 or via email at

[email protected]

.
Read more about our: Total Compliance Solution
Why do thousands of providers trust DoctorsManagement to help improve their compliance programs and the health of their business?
Experienced compliance professionals. Our compliance services are structured by a chief compliance officer and supported by a team that includes physicians, attorneys and a team of experienced auditors. The team has many decades of combined experience helping protect the interests of physicians and the organizations they serve.
Quality of coders and auditors. Our US-based auditors receive ongoing training and support from our education division, NAMAS (National Alliance of Medical Auditing Specialists). All team members possess over 15 years of experience and hold both the Certified Professional Coder (CPC®) as well as the Certified Professional Medical Auditor (CPMA®) credentials.
Proprietary risk-assessment technology – our auditing team uses ComplianceRiskAnalyzer(CRA)®, a sophisticated analytics solution that assesses critical risk areas. It enables our auditors to precisely select encounters that pose the greatest risk of triggering an audit so that they can be reviewed and the risk can be mitigated.
Synergy – DoctorsManagement is a full-service healthcare consultancy firm. The many departments within our firm work together to help clients rise above the complexities faced by today's healthcare professionals. As a result, you receive quality solutions from a team of individuals who are current on every aspect of the business of medicine.