April 6, 2021
The Compliance Guy Live Announcement
"The Compliance Guy" is streaming LIVE April 16, 2021 at 1:30 pm EDT
Register Now
It's a fact, given the fast-paced and digitally connected workforce of today, getting authoritative and timely information is a must! We hear you loud and clear!
DoctorsManagement Partner and VP of Compliance, Sean M. Weiss (AKA "The Compliance Guy"), will host this one-of-a-kind live broadcast each month that connects you with relevant and breaking healthcare news direct from industry insiders and healthcare leaders!
It's not about us…it's about you
This unique interview format will allow you to interact with our hosts and special guests during the question-and-answer session!
About your host:
Sean's engaging, no-nonsense approach to delivering content makes him a sought-after speaker. As a trusted industry source, Sean has interviewed high-ranking government officials, politicians, and industry leaders -and doesn't shy away from the tough or controversial topics!
Sean is an accomplished healthcare professional serving more than 25-years in senior leadership. His focus on leveling the playing field and his diligent pursuit of due process for his clients have earned him the respect of colleagues on both sides of the argument.
Here's a Sneak Peek at the Line-Up*
Episode 1: April 16, 2021, 1:30 pm EDT:
Special Guest Robert Liles, JD, MBA, CPC sits down with Sean to discuss significant changes in the Anti-Kickback Statute (AKS) as published in the Final Rule November 2020.
Show Highlights:
Changes to the enforcement of the AKS
Adding seven new safe harbors
Modifying four existing safe harbors
The new exception to civil monetary penalties (CMP) contained in a statute on beneficiary inducements
Revision of the definition "remuneration" as set forth in the CMP law
The AKS changes are critical to healthcare providers to ensure compliance… The safe harbors set forth voluntary payment and business practices to avoid AKS violations even if the underlying transactions or relationships implicate a provider. Inducements are barred by a civil administrative statute prohibiting knowingly offering something of value to program beneficiaries to induce them to select a particular provider, practitioner or supplier yet, it still happens.
Other Upcoming Episodes:
May: Eric Rubenstein – Former Special Investigator, Office of Inspector General
June: Jose Vela, JR, JD – U.S. Assistant Prosecutor / Department of Justice / Texas
July: Ray Waldrup, CEO – American Rheumatology Network and Articularis Health Group
August: Amanda Waesch, ESQ – Brennan Manna and Diamond
*Dates, guests, and topics are subject to change
Look for more information & the Compliance Guy website coming soon!
By Sean M. Weiss, Partner, Vice President, and Chief Compliance Officer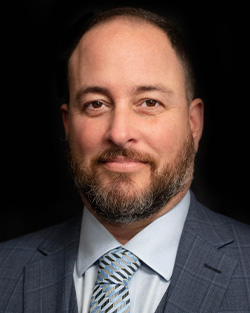 Sean M. Weiss is a Partner and Chief Compliance Officer for DoctorsManagement, LLC. Sean provides strategic litigation defense services and a host of regulatory compliance services for clients nationally.
Learn more about Sean's expertise at www.thecomplianceguy.com.
What to do next…
If you need help with an audit appeal or regulatory compliance concern, contact us at (800) 635-4040 or via email at

[email protected]

.
Read more about our: Total Compliance Solution
Why do thousands of providers trust DoctorsManagement to help improve their compliance programs and the health of their business?
Experienced compliance professionals. Our compliance services are structured by a chief compliance officer and supported by a team that includes physicians, attorneys and a team of experienced auditors. The team has many decades of combined experience helping protect the interests of physicians and the organizations they serve.
Quality of coders and auditors. Our US-based auditors receive ongoing training and support from our education division, NAMAS (National Alliance of Medical Auditing Specialists). All team members possess over 15 years of experience and hold both the Certified Professional Coder (CPC®) as well as the Certified Professional Medical Auditor (CPMA®) credentials.
Proprietary risk-assessment technology – our auditing team uses ComplianceRiskAnalyzer(CRA)®, a sophisticated analytics solution that assesses critical risk areas. It enables our auditors to precisely select encounters that pose the greatest risk of triggering an audit so that they can be reviewed and the risk can be mitigated.
Synergy – DoctorsManagement is a full-service healthcare consultancy firm. The many departments within our firm work together to help clients rise above the complexities faced by today's healthcare professionals. As a result, you receive quality solutions from a team of individuals who are current on every aspect of the business of medicine.