September 14, 2021
Covid-19 Vaccine Mandates
Obviously things are continuing to move quickly around the country with states taking action to pre-empt local or even federal guidelines as is the case in New York State. As always, I am providing breaking news with facts not opinions. Today I am providing 2-stories from other authors for your review and consideration. The sharing of this content has in no way repurposed or disseminated the content and there is no intent to violate copyright law. Proper sourcing and credit is provided to the author(s).

I have bold typed and underlined the aspects of the articles that I would like to draw your attention to as these are significant. Please feel free to let me know if you have questions or concerns.
What appears to be a more stringent and strict requirement for vaccination of healthcare professionals has hit New York State. The Mandate for Vaccines is group healthcare facilities, which now overrides New York City "Testing-Out Option".
"All individuals affiliated with general hospitals and nursing homes who engage in activities at those facilities such that if they were infected with COVID-19, they could potentially expose other personnel, patients or residents to the disease, must receive their first dose of the COVID-19 vaccine by September 27, 2021. Affiliated individuals at various other types of group healthcare entities must meet an October 7, 2021 for their first dose of the vaccine, with very limited exemptions.
The Emergency Regulations imposing this mandate by the New York State Department of Health ("DOH") represent one of the latest efforts to mitigate and prevent the spread of COVID-19. The Emergency Regulations are premised on the view that within healthcare settings, unvaccinated personnel pose an unacceptably high risk of both acquiring COVID-19 and transmitting the disease to colleagues, vulnerable patients and residents, thereby exacerbating the risk of complications and staffing shortages.
Who is Covered and Who is Not
For the purposes of the Emergency Regulations, covered entities include:
any facility or institution included in the definition of "hospital" in section 2801 of the Public Health Law, including but not limited to general hospitals, nursing homes, and diagnostic and treatment centers;
any agency established pursuant to Article 36 of the Public Health Law, including but not limited to certified home health agencies, long term home health care programs, acquired immune deficiency syndrome (AIDS) home care programs, licensed home care service agencies, and limited licensed home care service agencies;
hospices as defined in section 4002 of the Public Health Law; and
adult care facility under the Department's regulatory authority, as set forth in Article 7 of the Social Services Law.
Notably, the vaccine mandate carries broad coverage of all persons even affiliated with covered entities, and this will include many non-employees, contractors, staffing agency employees, and other individuals who work for entities that have a relationship with the covered entity.
No Testing-Out Option
Earlier last month, New York City had announced that employees at city-run healthcare facilities would be required to submit proof of vaccination or in the alternative, have the ability to "opt out", and submit to weekly COVID-19 testing and provide proof of a negative test. In consideration of the new state mandate and Emergency Regulations, New York City's regulations appear to be outdated, and the "opt out" testing alternative to vaccination will no longer be allowed.
Only Medical Exemptions Allowed
Unlike other regulations and guidance published at the federal level regarding the COVID-19 vaccine, the only permissible exception to the vaccine requirement is for those requiring a medical accommodation. Entities must only consider this exemption if an individual has been certified by a licensed physician or certified nurse practitioner as having a pre-existing condition that makes immunization with COVID-19 vaccine detrimental to the health of the covered person. Entities must document the nature and duration of the medical exemption, and if it is subsequently found that the vaccine is no longer detrimental to the person's health, the person must then be fully vaccinated. The Emergency Regulations permit no exemption based on religious beliefs or practice. Ultimately, covered entities are permitted to terminate covered personnel who are not fully vaccinated and do not have a valid medical exemption, if they are unable to ensure individuals are not engaged in patient/resident care or expose other personnel.
Other Record Keeping Obligations
Covered entities must appropriately document that covered personnel are fully vaccinated against COVID-19, and document the review and determinations made on requests for medical exemptions and any reasonable accommodations. Covered entities must also have processes in place to ensure compliance with the mandate and may be asked to make those documents available to the DOH. In addition, the DOH may request covered entities to report the number and percentage of those vaccinated against COVID-19, and those who have been granted medical exemption or reasonable accommodations."
Source: Levy Employment Law LLC – Alexandra Lapes and Tracey I. Levy
"CMS issued several rules, actions and plans in the last two months, including updates on the surprise billing rule, outpatient service reimbursement and vaccine mandates for healthcare workers.
Here's a breakdown of 11 of these actions, beginning with the most recent:
Source: Becker's Healthcare: A breakdown of 11 recent CMS actions (beckershospitalreview.com)
By Sean M. Weiss, Partner, Vice President, and Chief Compliance Officer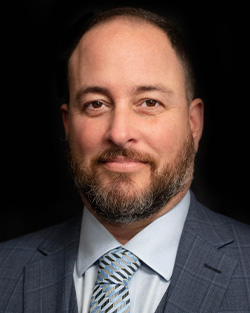 Sean M. Weiss is a Partner and Chief Compliance Officer for DoctorsManagement, LLC. Sean provides strategic litigation defense services and a host of regulatory compliance services for clients nationally.
Learn more about Sean's expertise at www.thecomplianceguy.com.
What to do next…
If you need help with an audit appeal or regulatory compliance concern, contact us at (800) 635-4040 or via email at

[email protected]

.
Read more about our: Total Compliance Solution
Why do thousands of providers trust DoctorsManagement to help improve their compliance programs and the health of their business?
Experienced compliance professionals. Our compliance services are structured by a chief compliance officer and supported by a team that includes physicians, attorneys and a team of experienced auditors. The team has many decades of combined experience helping protect the interests of physicians and the organizations they serve.
Quality of coders and auditors. Our US-based auditors receive ongoing training and support from our education division, NAMAS (National Alliance of Medical Auditing Specialists). All team members possess over 15 years of experience and hold both the Certified Professional Coder (CPC®) as well as the Certified Professional Medical Auditor (CPMA®) credentials.
Proprietary risk-assessment technology – our auditing team uses ComplianceRiskAnalyzer(CRA)®, a sophisticated analytics solution that assesses critical risk areas. It enables our auditors to precisely select encounters that pose the greatest risk of triggering an audit so that they can be reviewed and the risk can be mitigated.
Synergy – DoctorsManagement is a full-service healthcare consultancy firm. The many departments within our firm work together to help clients rise above the complexities faced by today's healthcare professionals. As a result, you receive quality solutions from a team of individuals who are current on every aspect of the business of medicine.