January 7, 2021
Seema Verma Answers Critical Questions on Healthcare Policies for 2021
Welcome to 2021 and the start of what I can only hope and pray will be a better year for all. I am humbled and privileged to again be asked by BC Advantage to interview one the industry's most recognized and influential leaders. Seema Verma was nominated by President Trump to be the Administrator of the Centers for Medicare and Medicaid Services (CMS) and was confirmed by the United States Senate on March 13, 2017. The U.S. Department of Health and Human Services reports of Ms. Verma that:
"As Administrator of CMS, she oversees one of the largest federal agencies that administers vital healthcare programs to over 100 million Americans. Before becoming CMS Administrator, she was the President, CEO, and founder of SVC, Inc., a national health policy consulting company. For over 20 years, Ms. Verma has worked extensively on a variety of policy and strategic projects involving Medicaid, insurance, and public health, working with Governor's offices, State Medicaid agencies, State Health Departments, State Departments of Insurance, as well as the federal government, private companies, and foundations… Ms. Verma received her Master's degree in Public Health with concentration in health policy and management from Johns Hopkins University and her Bachelor's degree in Life Sciences from the University of Maryland" (Seema Verma | HHS.gov).
This interview was focused on the most significant policy changes and those critical questions left unanswered in 2020 that our industry is desperate for answers to in 2021. Ms. Verma provided an outstanding, in-depth, and candid interview. She did not shy away from the tough questions! I would like to thank Scott Kraft, Senior Compliance Consultant, and Grant Huang, Director of Content of DoctorsManagement, LLC, for their help to ensure we thought through each and every question and phrased it so that we were able to solicit answers from Ms. Verma that provided the most direct and complete answers to help you, the reader, strategically position your company with what is coming down the pike!
On behalf of BC Advantage, we would like to thank Ms. Verma for her time and willingness to engage in this interview and for sharing critical information that we as healthcare professionals desperately require to ensure we are compliant and prepared for the challenges that lie ahead in the New Year!
As originally published in BC Advantage Magazine.
BC Advantage (BCA): This most recent Physician Fee Schedule (PFS) final rule implemented the biggest cut to the Medicare conversion factor (-10%) since 2011. CMS stated that this is needed to comply with the budget neutrality provision because the PFS increases payment for E/M services in 2021. Specialties that primarily report E/M services will benefit, but specialties that don't (e.g., surgical specialties, anesthesia, radiology, etc.) will see a sharp reduction in Part B payment. Is this intended to help E/M-based specialties like primary care? Does this represent a long-term rebalancing of how Part B reimbursement is allocated?
Seema Verma (SV): The PFS final rule continued CMS's historic efforts to reduce burden and compensate providers for the important work of managing their patients' complex conditions. Last year, CMS increased payment rates for evaluation and management visits, reflecting the most significant revision in payment to the E/M codes since they were instituted.
Over 10,000 beneficiaries join the Medicare program every day, and alongside this growth in enrollment, beneficiaries' healthcare needs are also increasingly complex, with over two-thirds of Medicare beneficiaries having two or more chronic conditions. These payment increases, informed by recommendations from the American Medical Association (AMA), support clinicians who provide crucial care for patients, such as managing ongoing care of patients with chronic disease. And these changes bring Medicare payment in line with the great value common office visits render to the patient and the broader healthcare system.
The rule addresses decades in underinvestment in primary and preventative care that has led to the costly system of sick care we have in this country. Ultimately, a reimbursement system needs to reward providers for keeping patients healthy.
The increase in payments for E/M visits are long overdue and will now better reflect the additional resources, complexity, and time involved in routine patient visits. These services comprise 20% of PFS spending, but their valuation hasn't been comprehensively updated since the early 90s. The increase in payment for E/M codes, as with any changes in payment for specific services, are implemented in accordance with statutorily mandated budget neutrality requirements. As we increase payment in certain places to drive value in healthcare, especially for chronic care management and preventive care, we also must decrease payment for other services. These adjustments are required by law, and are similar to adjustments clinicians see every year, both up and down. Physicians that see a higher proportion of patients' visits will see increases in payments compared to physicians that do fewer visits or do more procedures.
The payment changes build on our efforts to modernize and simplify Medicare's E/M documentation and coding guidelines, and will give clinicians greater discretion to choose the E/M visit level for billing Medicare based on either guidelines for medical decision-making or time dedicated to patients, and they go handin-hand with the payment changes.
BCA: There are numerous aspects of the new 2021 E/M guidelines that could be interpreted in different and conflicting ways. Will CMS address these via sub-regulatory guidance in 2021? Will CMS's program integrity efforts, such as E/M audits, account for the strong possibility that new rules with gray areas could result in apparent overcoding?
SV: We are planning to release additional provider communications on the E/M changes from last year and note that the American Medical Association began educating the medical community on the new guidelines (which we adopted) last year. We are always eager to hear concerns and questions that arise once the codes start being used.
Additionally, we are currently working on subregulatory guidance that we believe will help address some of your concerns. We anticipate that if this topic is subject to Medicare Administrative Contractor review, the contractors will conduct individualized discussions with providers to help ensure uniformity in application and consistent understanding. This type of targeted probe (claim audit) and education (including discussion) facilitates provider/ contractor communications and helps ensure a consistent interpretation.
BCA: Revenue Integrity: MAC & RAC Audits. MAC & RACs have admitted that they sometimes have significant errors in their assessments when claiming physicians were improperly paid. This creates administrative burdens for providers. Why doesn't CMS implement a reimbursement policy where those subcontracted auditors have to reimburse providers if their audit findings are revealed to have been erroneous and resulted in improper recoupments?
SV: In 2017, we launched our Patients over Paperwork initiative with the clear goal of reducing provider burden to put patients first. Since then, we have eliminated unnecessary regulations, reformed coding and documentation policies, and updated the Stark Law. Most recently, we issued a proposed rule to address prior authorization and further reduce burden on patients and providers. This important rule would improve the electronic exchange of healthcare data among payers, providers, and patients, and streamline processes related to prior authorization, ultimately giving providers more time to focus on their patients and provide better quality care.
Specific to the RACs, several enhancements to the Program have led to better oversight, reduced provider burden and appeals, and increased program transparency. RAC accuracy is independently monitored by a RAC Validation Contractor (RVC). The RACs are required to maintain an accuracy rate of 95% or greater, and for each percentage point above 95%, RACs earn a .2% contingency fee increase. Failure to maintain an accuracy rate of 95% may result in CMS actions, such as progressive reductions in additional documentation request limits, modification/termination of the contract, Corrective Action Plan, CMS's decision to not exercise the next option period of the contract, etc. RACs will not receive a contingency fee until after the second level of appeal is exhausted. Previously, RACs were paid immediately upon denial and recoupment of the claim. This delay in payment can assure providers that the RAC's decision was correct before they are paid. Additionally, the institution of the 30-day discussion period, on all RAC reviews, after an improper payment is identified, means that providers do not have to choose between initiating a discussion and filing an appeal. Finally, CMS regularly seeks public comment on all newly proposed RAC areas for review, before the reviews begin, allowing providers to better prepare for RAC reviews before they begin and to voice any concerns in regard to unclear policies.
CMS will continue to build on our efforts to reduce burden on providers to ensure they can continue to focus on caring for their patients.
BCA: Incident-to Billing has long been a thorn in CMS's side and painful for providers who may have misinterpreted the guidelines, which resulted in significant overpayment demands and/ or civil/criminal cases being filed against these providers. There has been speculation of CMS doing away with Incident-to Billing completely; can you speak to where CMS stands on the issue?
SV: In the recent Physician Fee Schedule rules, CMS has not indicated any intention to eliminate billing services under Incidentto. We've continued to make clarifications on our Incident-to policies. In the most recent Physician Fee Schedule Final rule, we clarified that pharmacists may fall within the regulatory definition of auxiliary personnel under our "incident to" regulations. As such, pharmacists may provide services as part of the professional services of a practitioner who bills Medicare, in accordance with the pharmacist's state scope of practice and applicable state law. These clarifications are especially important to help providers respond to the COVID-19 public health emergency.
BCA: CMS is undertaking a huge change starting January 1, 2021 with the Evaluation and Management Service Codes (99202 – 99215). Is CMS considering similar changes to other Evaluation and Management Service Codes? If so, which would be the next code range affected and what would be a potential implementation date?
SV: The revisions to the E/M codes that go into effect on January 1, 2021 represent 20% of Medicare spending under the Physician Fee Schedule, so the documentation and payment changes will have a substantial impact on clinicians across the country.
CMS has sought comment on potential changes to other E/M codes, and notes that the AMA CPT Editorial Panel has indicated potential review of the codes. Any changes would be subject to notice and comment rulemaking prior to taking effect.
The agency is committed to reducing provider burden so that providers can spend more time with patients, and we continue to welcome input from the front lines on what else we can do to help providers. CMS must constantly be vigilant and continue to consider changes as technology, innovation, and physician practices evolve.
BCA: In keeping with the question above, will CMS be moving to more clinicians performing audits of provider medical records since the changes to the Evaluation and Management Codes essentially remove the quantification aspect of the code and put more emphasis on the clinical judgement (qualification) and "Medical Necessity" of the service? If so, will CMS require UPICs, RACs, etc. to comply with the requirement for audits to be performed by clinicians and not certified coders? Again, this would be only for the codes 99202-99215 at this point.
SV: Audit strategies are determined based upon data mining and aberrancies that demonstrate the potential for vulnerabilities. Should these E/M codes be subject to review, the contractor review scope would be determinant of the type of personnel assigned to conduct the review.
BCA: Given the fact that the country remains in a Public Health Emergency (PHE), will CMS remain as aggressive in their auditing of providers as they have been since the "ramp-up" that started again in August 2020? If so, outside of Telehealth Services, which are a significant audit target, what other services are a top priority for CMS to audit?
SV: We have continued to action to strengthen Medicare and protect it to better serve the interests of patients. Our program integrity efforts are aimed at holding the entire healthcare system accountable, protecting beneficiaries from harm, and safe-guarding taxpayer dollars to empower patients while minimizing unnecessary provider burden.
Earlier this year, Medicare Administrative Contractors (MACs) resumed fee-for-service medical review activities.
Beginning August 17, the MACs resumed post-payment reviews of items/services provided before March 1, 2020. The Targeted Probe and Educate program (intensive education to assess provider compliance through up to three rounds of review) will restart later. The MACs will continue to offer detailed review decisions and education as appropriate.
CMS has worked to balance MAC and RAC auditing activities with both the demands on providers during the PHE and our responsibilities to protect the Medicare Trust Funds. We have been careful to consider audit scope relative to the amount of funds at stake to evaluate provider burden. Providers are encouraged to reach out to their contractor if they are experiencing difficulty complying with an audit request in a timely fashion. Any future audits will continue to be mindful of identified claims vulnerabilities and provider impacts. Audit strategies are jurisdictionally determined, based on contractor claims data and analysis.
CMS is continuing to be vigilant in protecting the trust fund while balancing provider burden during the public health emergency. After careful analysis, CMS is continuing prior authorization for certain hospital outpatient department services. In July 2020, we began the prior authorization process for five types of cosmetic surgical procedures. In July 2021, we will require prior authorization for two additional categories of procedures—cervical fusion with disc removal and implanted spinal neurostimulators.
CMS is creating demonstrations to give providers review options to alleviate burden while conducting necessary monitoring. CMS is continuing the Home Health Review Choice Demonstration (HH RCD), which assists in developing improved procedures to identify and prevent fraud, protect beneficiaries from harm, and safeguard taxpayer dollars for home health services. The demonstration establishes a review choice process to help ensure that the right payments are made at the right time for home health services. The demonstration is currently operational in IL, OH, TX, NC, and FL.
CMS is also beginning the Paperwork Reduction Act approval process for a new Review Choice Demonstration for Inpatient Rehabilitation Facilities (IRF) services. This demonstration will mirror the RCD for home health services and will begin in FY2021.
CMS will continue to identify and investigate fraud, waste, and abuse in the Medicare program.
BCA: With the PHE expected to last through fall 2021, what additional waivers do you think CMS will issue to ensure providers can continue to offer care to the most vulnerable patients?
SV: Since the beginning of the pandemic, CMS has crafted unprecedented regulatory relief to support providers and issued four Interim Final Rules with Comment Period. These waivers have been instrumental in ensuring the American healthcare system was prepared, and we hope CMS continues to ensure greater hospital capacity and coverage of the COVID-19 vaccine, especially as it becomes more widely available to patients.
Early on during the pandemic, CMS issued a sweeping array of new rules and waivers to increase hospital capacity. Through our Hospital without Walls initiative, we are allowing hospitals and healthcare systems to create new treatment sites outside of their facilities. This will allow them to coordinate care, expand capacity, and safely separate patients with COVID-19 from those who don't have the virus.
Most recently, we expanded that effort by creating an innovative Acute Hospital Care At Home program, providing eligible hospitals with unprecedented regulatory flexibilities to treat eligible patients in their homes.
In anticipation of COVID-19 vaccines becoming available and new treatments for COVID-19 coming to the market, we laid the groundwork to ensure that these were accessible to patients. We announced that the COVID-19 vaccine would be covered by Medicare at no cost to patients, as well as released new Medicare payment rates for COVID-19 vaccine administration, recognizing the costs involved in administering the vaccine, including the additional resources involved with required public health reporting, conducting important outreach and patient education, and spending additional time with patients answering any questions they may have about the vaccine. We also recently announced that Medicare beneficiaries can receive coverage of monoclonal antibodies to treat COVID-19 with no cost-sharing during the public health emergency, as well as created new additional Medicare hospital payment to support Medicare patients' access to these potentially lifesaving COVID-19 therapies.
CMS continues to conduct stakeholder outreach to ensure we are hearing from those on the frontlines. At the end of the day, if there are additional waivers needed, we will work to ensure the healthcare system continues to have the resources it needs to combat the pandemic.
BCA: Telehealth has shown to be an effective alternative to delivering care to significant segments of the population who either cannot or will not come to a provider's office. How does CMS see integrating these services into a permanent service offering and what changes to published guidance during the PHE via the 1135 waivers do you foresee CMS making?
SV: Telehealth has long been a priority for the Trump Administration, even before the COVID-19 pandemic hit. We understood its potential for increasing access in rural areas where providers are often in short supply and provided a convenient option for beneficiaries across the country, whether using it for mental health services or who have trouble finding adequate transportation over long distances or difficulty accessing specialty care. Starting in 2019, we allowed for short virtual check-ins between doctors and their patients in their home and expanded the number of services that could be provided via telehealth.
The national emergency declaration allowed us to waive various restrictive regulations, including those that prevented telehealth from being furnished in certain care settings such as people's homes. We also expanded the types of providers that can provide telehealth and removed face-to-face requirements for certain types of care. Finally, we added services that Medicare would pay for when done by telehealth, such as emergency department visits, mental healthcare, and eye exams.
The speed and effectiveness with which the American healthcare system has adapted to telehealth is astounding given where we were just one year ago and has made clear its usefulness extends beyond rural areas. Before the COVID-19 public health emergency (PHE), only 15,000 beneficiaries each week received a Medicare telemedicine service. But between mid-March and mid-October 2020, early data show that over 24 million Medicare beneficiaries have used telehealth.
This explosion represents nothing less than a seismic shift in healthcare delivery. President Trump recently signed an executive order that directed CMS to make many of these flexibilities permanent. During the public health emergency, we added 144 services that could be paid when delivered by telehealth. In the recent Physician Fee Schedule final rule, we announced that we would make nine of them, including group psychotherapy and certain types of visits for patients with cognitive impairments, a permanent part of the Medicare telehealth benefit. Another 59 services, including emergency department visits, physical and occupational therapy services, and critical care services, will be extended temporarily after the end of the public health emergency, so we can continue to evaluate their impact on quality of care and health outcomes. These additions allow beneficiaries in rural areas who are in a medical facility to continue to have access to a range of telehealth services that we know work for them.
It's important to understand that CMS does not have the statutory authority to cover telehealth for beneficiaries living outside of rural areas or generally allow beneficiaries to receive telehealth from their home unless there is Congressional action. Without a change to the statute, telehealth will revert to a merely rural benefit, albeit with a significantly expanded menu of services. Congress has the opportunity to make telehealth available to beneficiaries across the country and allow them to get telehealth services from the convenience of their home.
Finally, we are commissioning a study to evaluate telehealth as a whole, and in particular, as remote patient monitoring and virtual physician supervision flexibilities added during the pandemic, to assess the impact of telehealth on quality, safety, and other aspects, including reimbursement, as well as, and potential for, fraud and abuse. This study should help inform future efforts of the agency.
BCA: With some states likely to adopt a $15 per hour minimum wage, which is more than many front desk jobs pay at physician practices, do you foresee Medicare adjusting allowable amounts upward?
SV: CMS's authority in calculating payment rates under the Physician Fee Schedule is limited to estimating the relative resource costs among the services. Overall payment increases would require legislative changes. But in the 2021 Physician Fee Schedule rule, CMS sought comment on approaches to updating practice expense costs, including labor costs, for making these estimates. Using updated data to calculate the payment rates would be subject to notice and comment rulemaking prior to implementation.
BCA: What are some of your most important accomplishments thus far as CMS administrator, and what advice would you give to your successor?
SV: In 2017, we began a four-year mission to transform the American healthcare system by empowering patients and doctors, ushering in a new era of state flexibility and local leadership, fostering innovation, and improving the CMS customer experience through the creation of 16 strategic initiatives. In addition to our revisions on E/M codes previously discussed, there are a few noteworthy accomplishments directly benefiting physicians.
Early on, we conducted a nationwide listening tour and directly engaged providers, beneficiaries, family members, caretakers, and healthcare professionals. This helped inform our thinking around cutting the red tape of government in order to direct clinician focus on patient care, forming the foundation of our Patients over Paperwork initiative. CMS burden reduction efforts under this initiative are estimated to save the medical community $6.6 billion and 42 million burden hours in administrative burden through 2021, with additional savings expected as additional burden reduction measures are finalized.
We are also addressing physician burnout by untangling the government's web of quality measures through our Meaningful Measures Initiative and our historic reforms of the MIPS program. Through Meaningful Measures, CMS rolled back nearly 20% of measures that were either "topped out," duplicative, or simply overly burdensome to report for little gain, eliminating 79 measures across CMS's quality reporting and value-based payment programs. Through our new MIPS Value Pathways, physicians will be able to pick a set of measures that clearly relates to their specialty or the type of patients they see. We're cutting measures that aren't relevant or are difficult to report, and we're focusing on measures that assess outcomes, not process minutiae.
In addition, CMS ended the era of hidden prices, requiring hospitals and plans to make their pricing information public. In addition to price transparency, we ensured data transparency by giving patients access to their medical information, allowing them to be empowered to share data directly with their doctor with the click of a button, and enjoy the coordinated, high-quality care that will result.
Our reforms have produced two consecutive years of premium declines in Obamacare's individual insurance market after years of double-digit price increases. Medicare is a stronger program across the board: premiums in Medicare Advantage and Part D are at historic lows. In traditional Medicare, seniors pay less out-of-pocket for a range of procedures and drugs, including insulin, and enjoy more options when seeking care.
Crucially, these successes proved a strong foundation upon which CMS crafted unprecedented regulatory relief during the Coronavirus pandemic to support providers. But no regulatory flexibility was as consequential as the expansion of telemedicine, which proved a lifeline for patients amid lockdown orders.
It's incumbent of whomever leads the agency next that they continue to build upon these transformational patient-centered reforms. Many of our accomplishments won't be going into effect right away, so my successor will be in charge of implementing many of them. It's critical that he or she put the interests of patients first by continuing to implement these reforms.
By Sean M. Weiss, Partner, Vice President, and Chief Compliance Officer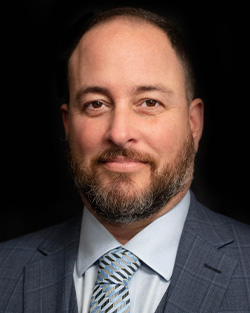 Sean has dedicated his more than 25–year career to helping healthcare facilities reduce the risk of noncompliance and achieve measurable financial results. An accomplished compliance and management professional, Sean has extensive knowledge of the inner workings of government agencies at both the federal and state level, including the Office of Inspector General, Department of Justice, Centers for Medicare and Medicaid Services and The United States Attorney's Office.
Sean serves as a third-party Chief Compliance Officer for numerous nationally recognized healthcare organizations; he is engaged in the development of customized Corporate Compliance Programs including: Standard Operating Procedures (SOPs), Policies, Corrective Action Plans, Investigations and maintaining their Culture of Compliance. Sean has been recognized time and again by clients for successfully protecting their organization from unwarranted penalties and ensuring a level playing field.
Learn more about Sean's expertise at www.thecomplianceguy.com.
What to do next…
If you need help with an audit appeal or regulatory compliance concern, contact us at (800) 635-4040 or via email at

[email protected]

.
Read more about our: Total Compliance Solution
Why do thousands of providers trust DoctorsManagement to help improve their compliance programs and the health of their business?
Experienced compliance professionals. Our compliance services are structured by a chief compliance officer and supported by a team that includes physicians, attorneys and a team of experienced auditors. The team has many decades of combined experience helping protect the interests of physicians and the organizations they serve.
Quality of coders and auditors. Our US-based auditors receive ongoing training and support from our education division, NAMAS (National Alliance of Medical Auditing Specialists). All team members possess over 15 years of experience and hold both the Certified Professional Coder (CPC®) as well as the Certified Professional Medical Auditor (CPMA®) credentials.
Proprietary risk-assessment technology – our auditing team uses ComplianceRiskAnalyzer(CRA)®, a sophisticated analytics solution that assesses critical risk areas. It enables our auditors to precisely select encounters that pose the greatest risk of triggering an audit so that they can be reviewed and the risk can be mitigated.
Synergy – DoctorsManagement is a full-service healthcare consultancy firm. The many departments within our firm work together to help clients rise above the complexities faced by today's healthcare professionals. As a result, you receive quality solutions from a team of individuals who are current on every aspect of the business of medicine.