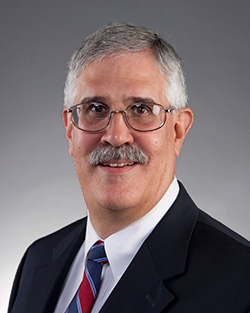 Dale Rothenberg
Credentialing Associate
Consulting Advisory
Dale Rothenberg brings a unique set of skills to DoctorsManagement's credentialing department. With extensive experience in medical practice start up and consulting, Dale has helped new and established physicians bring their dreams and vision to fruition. After traveling around the country serving clients as a consultant, Dale transitioned his focus to work with DM's credentialing team. Dale now helps facilitate clients' enrollment process from the initial application to final acceptance. Client's appreciate Dale's concise communication style and background knowledge of medical practice management.
Prior to entering the healthcare industry Dale taught high school mathematics and was a football and swim coach. He also has ten years experience in the financial services industry and was a Chartered Financial Consultant (ChFC). After he became established in healthcare consulting, Dale parlayed his teaching experience and has been an instructor in the Continuing Medical Education at the University of Kentucky and at the DeBusk College of Osteopathic Medicine Residency Program at Lincoln Memorial University.
Dale is a member of numerous organizations including: the National Association of Healthcare Consultants (Director and Chairman of the Statistical Committee), the National Society of Certified Healthcare Business Consultants (formerly NAHC), the Institute of Business Appraisers, Inc, and the Institute of Certified Healthcare Business Consultants. Dale earned a Bachelor of Science Degree in Mathematics and Education from the Michigan State University and a master's degree in mathematics from the Eastern Michigan University.