Medical Practice Management & Consulting
DoctorsManagement works with over 800 healthcare organizations representing over 40,000 providers focusing on healthcare consulting, growth strategy, and education. We assist with management services as well as ancillary services to improve your revenue stream and lower overhead. We assist with as much or as little as you need, and you are never bound to a long-term contract.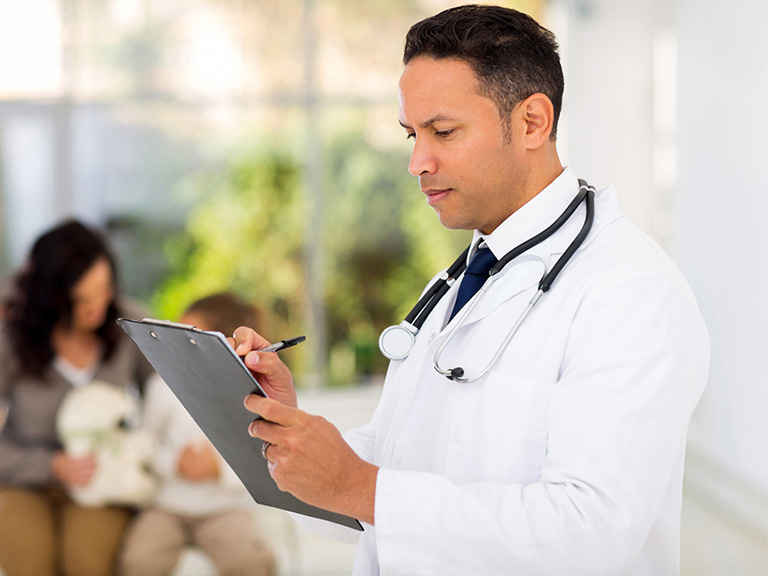 Services & Solutions
Revenue Generation Services
Payor Compliance
Monthly Management Reporting
Recurring Denials
Benchmarking
Medicare Compliance
Ancillary Services
CMS Incentive
MIPSS & MACRA
Chronic Care Management
DoctorsManagement has worked with many specialties including, but not limited to
Allergy & Immunology
Anesthesiology
Dermatology
Endocrinology
Family Medicine
Gastroenterology
Internal Medicine
Neurology
Obstetrics/Gynecology
Ophthalmology
Orthopaedics
Otolaryngology/ENT
Pediatrics
Plastic Surgery
Surgery
Urology
Urgent Care
---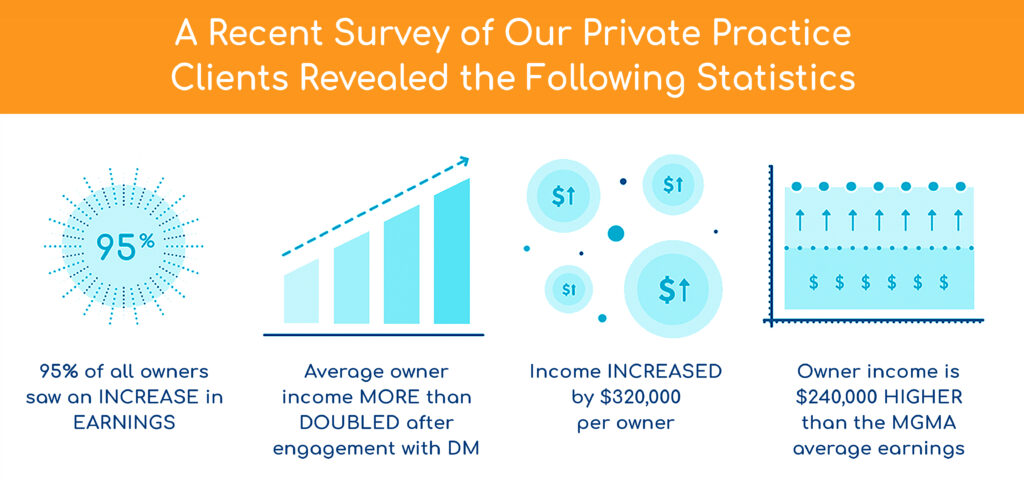 ---
DM Puts You in Control of Your Medical Practice Profits and Your Future
It can be overwhelming for one person to master every aspect of medical practice management.
If you're looking to improve the performance of your practice and aren't sure where to start, we understand. Our firm has provided medical practice management and consulting services to practices of all sizes and in nearly every specialty.
With the added complexities of the COVID-19 pandemic, many physicians and practice managers have turned to DoctorsManagement for guidance that goes beyond the capabilities of a local accountant or attorney.
When you work with one of our medical practice consultants, he or she gets to know you, your staff, and your operations. Their top priority is to help you create optimal business outcomes independent of the marketplace climate. Regardless of the challenges you face, now or in the future, DM helps simplify the process of managing your practice so that you can focus on delivering quality patient care and controlling the future of your business.
How it works:
You talk, we listen. Tell us your dream for your practice and the challenges you face
We perform a medical practice assessment and develop a strategic plan
Together, we implement the plan
We help you refine and "level up" as your practice grows
Gain Access to a Team of Experts
Your consultant is backed by an in-house team of experts in nearly aspect of medical practice management, including…
Ongoing Support and Coaching
Your consultant conducts regular monthly meetings either in-person or via video conferencing. He or she also maintains communication via phone or e-mail between monthly meetings. Help for the physician or manager is just a phone call away.
Support for Busy Medical Practice Managers
DM works very closely with practice managers. Practices often have a very capable manager in place; however, he or she is simply overwhelmed with everything required of medical practice managers today. We surround the manager with our team of medical practice specialists coordinated by one of our Senior Management Consultants. If your medical practices has lost a manager, we can help find the right person who has the appropriate dental or medical practice management experience. DM even offers manager and staff training through its education divisions, DMUniversity and NAMAS.
What Our Clients Have to Say
Our clients include medical and dental practices, nurse practitioners and physician assistants, urgent care clinics, hospitals, and large healthcare systems throughout the United States. Read the case studies here.
You're Always in Control of Your Practice
DoctorsManagement does not own medical practices; we provide management services for your medical office. We always work for you, never the other way around. We bring new ideas to you in order to keep moving your medical or dental practice to the proverbial "next level."
Read the Case Studies
Our clients include medical and dental practices, nurse practitioners and physician assistants, urgent care clinics, hospitals, and large healthcare systems throughout the United States. Read the case studies here.
What Our Clients Have to Say
"I unequivocally and without reservation recommend DoctorsManagement consulting services for any medical practice whether new or mature. With all reaching and forever changing government regulation, I cannot imagine practicing medicine without their guidance." — Robert J. Tomlinson Jr. M.D.
Talk with us today to learn how our team can help reduce the stress of managing your medical practice while maintaining complete control and ownership of your business.