There are a number of occasions that require the formal valuation of your medical or dentistry practice in the event of a practice transition such as death, divorce, sale of all or part of the practice, disability, etc. There are also a number of occasions in which it is either advisable or desirable to know just what your practice is worth in a practice sale and what that purchase price may be.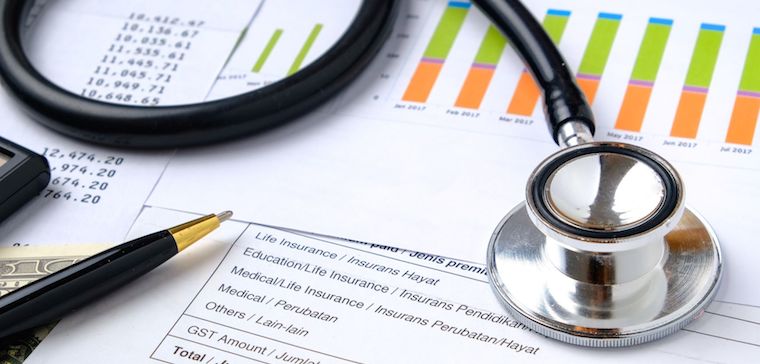 Our medical and dental practice valuation process is the same regardless of the triggering event. We look at the value of a practice, the full business valuation, from a number of perspectives and calculate the value in several ways, each of which is valid and according to normal accounting standards. We then take a blend of these various methodologies to determine our final dental and medical practice valuation. We look for the fair market value (FV) by using multiple valuation methods and considering tangible assets and  intangible assets,  liabilities, accounts receivable, then number of new owners, financial information, leases, physician compensation, equipment depreciation, and of course financials and tax returns in order to have a good feel for the future earnings and future cash flow of the business. 
The Value of a Proactive Valuation
It's recommended that every practice have an initial medical or dental practice valuation with periodic updates…
If a dental or medical practice valuation has been performed and kept up to date, then all parties are able to plan and anticipate exactly what would be the financial consequence of any triggering event.  To determine the precise value of your practice, you will receive services similar to a practice appraisal.
Dental or medical practice valuations performed after an event such as death or disability become personal. Medical or dental practice valuations performed before the triggering event are evaluated logically because the parties do not know, at that time, whether they would be in the position of buyer or seller and can therefore look at the value more objectively.
In the event of death of a solo practice provider, we believe the updated dental or medical practice valuation, coupled with a document designating DoctorsManagement (or whoever has specific knowledge of the practice and its value) should be contacted immediately to initiate a process of transferring (selling) the practice before its value drops significantly. If we are familiar with the practice and have already done the medical or dental practice valuation, we can immediately put it on the market and get the top possible price. The longer a practice sits without a physician practicing, the lower its value.
Medical Practice Valuation
From large hospital systems to small family practices sales of healthcare offices take in billions of dollars each year. Assessing their value to determine the worth of a practice takes experience and exceptional attention to detail. Let's look at how valuations are done.
Before calculating the value of medical practice, you must understand what the latest trends are. Health care practices are being sold, a number of them are margining into extra-large group practices. With well over half of all physician owners having an average age of 64, they are looking to retire, sell their practice, or at least step down in their day-to-day active role.
Business overhead is one of the first and main impacts that occur when you merge from a smaller solo practice to a larger group because you are now sharing the cost with more stakeholders. After considering expenses, the task of keeping up with government regulations and adding more people inevitably leads to splitting the profits. These expenses and regulations can cause smaller, newer practices to become overwhelmed, but sharing the burden of expenses is profitable for all involved.
Now for the valuation. How do you value a medical practice?
Let's say a large specialty group makes $1,000,000 in revenue. If they minus their expenses and owner salary the net income can be zero if the providers are taking all the profits out of the business. If the practice was to use an employee equivalent model, physician owners can take base salaries of $450,000, depending of course on current market values, and leave $150,000 as profit in the business.
Once the group has a positive profit for their operation, they feel as if, let us see what it is worth. You cannot use the rule of thumb (a medical practice is worth between three to five times its operating profit) because it is exactly that, a rule of thumb, and this will not represent an accurate outcome. The physician owners must take more than this into account.  A rule of thumb in no way equals a full practice valuation or a full practice analysis. It will, however, give you a solid starting point to begin discussions.
Physician practices can sell for three to five times their operating profit if a specialized practice. In the same token, if the practice has older physicians, it may only sell for three times the operating profit. Family medical practices or a practice where the physician owner's age is younger could possibly sell five times its operating profit. 
Practices with younger physicians show more value than practices with older physicians. Adding specific initiatives can make medical practices more attractive to the right buyer. Ideas such as:
Lowering insurance costs
Incorporating a billing platform
Optimizing IT and security services
PowerBuying or bulk purchasing programs
Marketing program including referral programs targeted at your determined demographic audience
Providers need to look after their patients but also need to look after their practice. Having an experienced firm to represent you and assist you in keeping watch of your practice is a step in the right direction.  Contact DoctorsManagment to learn more on practice valuation.
How to grow your medical practice
Medical physicians, dentists, and surgeons go through many years of school before finally settling into their chosen field, and even after all that education, they are still not versed in the business side of healthcare. Many will be employed by hospitals or established practices straight after residency. Some will choose to open a solo medical practice, merge with an existing group, or even acquire an existing practice.  No matter how they choose to get there, the one consistent challenge medical professionals face in opening a medical practice is that they are not experts at running a business.
A business requires a completely different skill set than the medical degree they earned and practice with. There are a number of practice owners that have learned to grow their practices, and here are two tips they learned on their way to success.
Get some assistance
Medical practice staff is its greatest asset and its biggest cost. Hiring well, continually training your staff, paying your staff consistent with current market salaries, and taking care of them will lead to a strong practice. Hiring the right manager and team to support you will pay dividends.
If you wait to hire staff until you have too many patients, this will lead to a negative customer experience and leave your staff stressed or overwhelmed, and can lead to bad reviews. Be sure to take time to thoroughly interview candidates before making an offer or utilize a firm that specializes in hiring medical practice managers and practice administrators. The relationships you and your staff form with patients will make or break your business.
Support your team
The best decision you can make is to invest in your team to ensure they are content and productive. Providing additional coaching and or training it also is important to offer the extra support that your employees may need to grow. Your staff is key to making each patient's experience with your brand consistent. There are so many existing medical practices that forget that their business is customer service, it's about patients and the satisfaction they get from having visited your office. And don't forget about online reviews as these have been becoming increasingly more important when patients are choosing a physician.
Create a winning culture. You and your staff should have a sense of belonging.  Some ways to create inclusion and engage your staff are listed below. By hiring and training the right team, it becomes easier to have a definable culture. Explain your dedication to your employees and this culture will reflect on your brand leading you on the right path to your medical practice or dental practice growth.
 Ways to include and engage your staff:
implement quarterly competitions based on performance or even holiday fun
make a big deal out of everyone's birthday not just the doctors
communicate often and be transparent so no matter how small their role they know they are part of the practice mission
Share patient testimonials and encourage them to ask for testimonials, and give credit for making that successful interaction possible

View HR products at our Shop
Shop