December 6, 2019
Beware of Collateral Consequences When Settling with the Feds
Michael Cook, Partner, LilesPaker
Co-Leader, Health Law Practice Group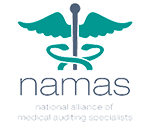 This auditing and compliance "Tip of the Week" was originally published by the National Alliance for Medical Auditing Specialists (NAMAS), a division of DoctorsManagement.
Over the past several years, several clients have come to our Firm who have resolved disputes through such mechanisms as settlement agreements, criminal pleas, or consent orders, either because they were promised minimal penalties or because these offers did not include any jail time. Only later did they discover that agreeing to these resolutions resulted in far-reaching, collateral consequences that they did not anticipate.
In one matter, a provider signed a consent order before a professional board that contained a relatively insubstantial fine, only to be later terminated from the Medicaid program, which was the sole source of income for the provider's practice. In another instance, a provider accepted a plea deal in a Medicare fraud case that avoided incarceration, only to discover that the he was later excluded from federal healthcare programs and faced possible disciplinary action by the state professional board. In both cases, the providers had been represented in those actions by counsel who were extremely competent in their specialty — litigation, but who did not specialize in health care and thus were unfamiliar with the unique nuances of healthcare statutes, rules and practices.
Traps for the unwary
It is essential that you be aware of the possible downstream consequences that may flow from settling matters involving federal healthcare programs, tort or insurance matters, or other government bodies. These consequences can include:
Medical malpractice payments made for the benefit of a healthcare practitioner resulting from a written claim or judgment.
Certain adverse licensure actions related to professional competence or conduct.
Professional review actions based on reasons related to professional competence or conduct adversely affecting clinical privileges for a period longer than 30 days, or voluntary surrender or restriction of clinical privileges while under, or to avoid, an investigation.
Professional review actions based on reasons relating to professional competence or conduct adversely affecting membership.
DEA administrative actions seeking to revoke a provider's Certificate of Registration.
Exclusion from participation in Medicare, Medicaid, and other federal healthcare programs.
Negative actions or findings by peer review organizations or private accreditation actions.
A variety of adverse actions by state licensing and certification authorities.
A variety of law enforcement or administrative activities involving healthcare-related actions.
A variety of federal licensure and certification actions.
A report that is made to the National Practitioner Data Bank (NPDB) can have a number of consequences such as adversely affecting hospital admitting privileges, credentialing for purposes of participating in private or public healthcare insurance programs, and either losing the ability to obtain professional liability insurance or having to pay significantly higher rates for such coverage. In the initial case discussed above, the healthcare practitioner who was terminated from the Medicaid program was able to restore their privileges and enrollment, but only after significant legal expense and time away from the practice that likely could have been avoided had healthcare counsel been involved in the earlier proceeding.
Additionally, there are a number of grounds under federal healthcare law that provide for mandatory or permissive exclusion from all federal healthcare programs including the Medicare and Medicaid programs. Thus, any provider, practitioner, or entity that is convicted of a program-related crime, patient abuse, or a felony related to healthcare fraud or manufacture, distribution, prescription or dispensing of a controlled substance must also be excluded from participation in federal healthcare programs, generally for at least five years.
Also, among the grounds for permissive exclusions are: convictions relating to fraud in a variety of areas, including misdemeanors; obstruction of an investigation or audit; misdemeanor relating to controlled substances; license revocations – probably the most often used grounds for permissive exclusion; exclusion or suspension under another federal or state health care program; and a variety of other grounds. There are also a number of insurance and state-specific healthcare statutes that can generate consequences that would not be readily apparent without familiarity in the area.
The lesson
In short, anyone operating in the healthcare space who is considering entering into a voluntary dispute resolution with a governmental entity must ensure that the proposed resolution won't trigger unanticipated collateral adverse consequences. Here, as in many other aspects of participating in the healthcare system, an ounce of prevention is worth a pound of cure. It literally can be the difference between successfully managing the consequences of an adverse event and suffering a serious and career-ending experience.
LilesParker attorneys are experienced in handling these types of matters, and acutely aware of the collateral consequences that can occur from resolving what can sometimes appear to be minor disputes. Anyone having questions in this area should feel free to contact Michael Cook for a free initial consultation. Michael can be reached at (202) 298-8750 or [email protected].
This Week's Audit Tip Written By:
Michael Cook,
Partner, LilesPaker
Co-Leader, Health Law Practice Group
Michael Cook has more than 35 years of experience representing a wide variety of health care related clients in regulatory, compliance, coverage, reimbursement, policy, strategic planning, government relations, and business matters.
What to do next…
Contact us to discuss your audit needs by calling (800) 635-4040 or email

[email protected]

.
Here's why thousands of providers trust DoctorsManagement to help improve their coding and documentation.
Quality of coders and auditors. Our US-based auditors receive ongoing training and support from our education division, NAMAS (National Alliance of Medical Auditing Specialists). All team members possess over 15 years of experience and hold both the Certified Professional Coder (CPC®) as well as the Certified Professional Medical Auditor (CPMA®) credential.
Proprietary risk-assessment technology – our auditing team uses ComplianceRiskAnalyzer(CRA)®, a sophisticated analytics solution that assesses critical risk areas. It enables our auditors to precisely select encounters that pose the greatest risk of triggering an audit so that they can be reviewed and the risk can be mitigated.
Synergy – DoctorsManagement is a full-service healthcare consultancy firm. The many departments within our firm work together to help clients rise above the complexities faced by today's healthcare professionals. As a result, you receive quality solutions from a team of individuals who are current on every aspect of the business of medicine.