November 2, 2022
Medical Practice Management Trends and Planning
Look Around at Tailwinds and Headwinds Before Aligning and Focusing on What Is Ahead
In 2022, economic challenges and the need for strong physician practice management moved at the speed of light. As we enter the 4th quarter of the year, we wanted to take a moment to reflect on recent medical office trends and provide a private practice planning guide for 2023. The following are a few trends we are seeing across the medical office management service sector.
Headwind Trends  
First, the great resignation seemed to have a more noted impact on healthcare providers than other industries. Specifically, DoctorsManagement noted that our practice management service clients reported the highest office staff attrition rates since our firm started providing consulting services in the medical practice management industry (approximately six months before the Federal Government founded Medicare). For context, prior to 2020, practice administrators and human resource departments typically indicated an attrition rate for all non-provider staff ranging from 10% to 20% annually. In 2022, that same business operations report has average percentages ranging from 25% to 35% for 2021 and 2022.
Second, staff attrition led to necessary staff member pay increases to maintain business operations. Consequently, these increases had a negative impact on practice-free cash flow. The cuts to profitability were necessary to stay competitive in the healthcare practice marketplace. Hospitals, health systems, and other medical facilities led the charge in pay rate increases, forcing independent practices to meet or exceed these new pay rates to retain or hire the same billing professionals, clinical staff, and other healthcare professionals that remained in high demand.  
Third, DoctorsManagement consultants noted the need for an increased and more robust regulatory compliance plan for reimbursement and medical record compliance with Medicare and other insurance payers. Historically, malpractice claims were the largest risk and exposure for a medical practice; now, medical billing errors and the mishandling of HIPAA-protected patient data pose a great or greater risk than malpractice claims. Unfortunately, most current practice management systems do not maintain the necessary built-in workflows to mitigate those risks.
Tailwind Seems to be Stronger than Headwind
Despite the negative trends noted in these three areas, the following two trends have a significant number of medical offices with professional medical practice management expecting higher profits in the current year.
First, the demand for patient care is as bullish as we have seen, with over 80% of physician groups seeing an increase in patient volume. This demand, coupled with smaller profit margins per patient, is directly linked to the need for a lean and continuous improvement approach to patient flow in 2023. Medical practice management software has to be optimized for as much automation as possible, allowing practice staff interaction with the EHR in the most efficient ways. Groups that proactively develop standard operating procedures to decrease waste and increase the profitability of each patient visit will be rewarded. For example, rather than having a front-office team and a back-office team, we are seeing groups re-imagine their teams into a patient flow team and a virtual support team. This transition seeks to capitalize on the second trend – virtual visits. 
Second, the public health emergency of the last few years ushered in the market for virtual visits significantly ahead of the previously projected schedule. So, whether it's telehealth visits, chronic care management, or remote patient monitoring, your EMR/EHR and medical office staff need to be able to handle in-person or virtual visits seamlessly in real time. The type of virtual visits may change, but payers and patients agree their virtual visits will continue in healthcare. 
Finally, DoctorsManagement saw continued activity in mergers and acquisitions, hospital-based and private equity, as well as start-up practices and separations. Specific to our client base, for every group that sold to and joined a private equity platform, there were three to four physicians or groups of physicians starting a new practice. In general, the groups that sold were established groups with multiple locations, service lines, and providers with 20+ years of experience. While their independent practice earnings were significant and often above industry benchmark averages, owners continue to experience fatigue and a lack of a specific succession plan. In contrast, our average start-up clients are Physicians or ARNPs who are in the early or mid-part of their careers, with 15 to 25+ years ahead of them. Based on our experience in the last few years, private equity platforms are still a viable business succession plan for private practices under the right circumstances, while successful start-ups and practice growth remain an attractive option for entrepreneurial-minded healthcare professionals.
Aligning and Focusing on What is Ahead
With these trends in mind, here are a few steps you can take to streamline your 2023 Goal planning process.
First, encourage each key stakeholder in your private practice to create their own SWOT analysis. Specifically, owners should weigh the foregoing trends as he or she analyzes the state of the practice but should also include key staff members, including the billing manager, office manager, and others. Soliciting this feedback may provide further insight into the challenges the front office is facing regarding patient eligibility, time of service collections, etc. The office manager may have suggestions for more efficient means of gathering patient information, the hiring process, and other key components.
Following that analysis, meet with this group of interested stakeholders and review each team member's individual SWOT analysis with the goal of suggesting two objectives for the coming year, as well as identifying the minimum metric for success on each objective.
Begin the session with all team members collaborating on one collective SWOT analysis for the whole practice or specific business unit. Each section should be limited to the top 5 in each category; i.e. a maximum of 5 Strengths, 5 Weaknesses, 5 Opportunities, and 5 Threats. While actively referencing your new combined singular SWOT, consolidate everyone's objective recommendations into a singular list and rank them. Once ranked, decide how many on the list are absolute and must be completed next year. That group will be your objectives. Once the objectives are identified, establish a key result for each objective. Note, the key result is the minimum that needs to be accomplished to consider that objective met. Then determine if a monthly KPI measure can be identified and tracked. If not, make a list of the milestones for that objective and create a next step. Now, assign a singular owner for each objective, KPI, or next step. Finally, set the date for the next follow-up session where each objective owner will report on their progress. After the meeting, all identified KPIs should be added to the healthcare practice's KPI Dashboard.
The follow-up progress meeting should be one in a cadence of planned meetings throughout the year wherein each owner of his or her respective objectives will report on that objective's status and provide a plan for what will change if the status is behind the target.
Closing Thoughts – The Inevitable
Anecdotally, no group consistently meets all annual objectives; however, every medical practice group that consistently follows this structure can perform at or above the 90th percentile of their specialty peer group, regardless of specialty. In our experience, practices that, at a minimum, hold a detailed planning session with follow-up action items and accountability, as well as monthly financial and KPI reviews are traditionally at or above the 75th percentile.  
Once a group has the necessary alignment and focus, high performance is inevitable. 
This Case Study: Follows a group that does not hold an annual planning session but does conduct the same level of planning as an ongoing part of their monthly management process – the results are impressive.
This next Case Study: provides a glimpse of a group that follows this process in full. Note, this case study was completed a few years ago and currently the group's results are significantly higher (99th percentile).
By Gene Good, CEO, DoctorsManagement, LLC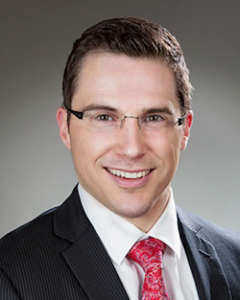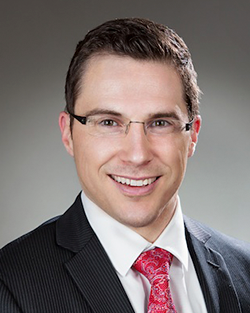 If you'd like a facilitator for your planning process or need help getting focused, we are here to help. Contact DoctorsManagement at (800) 635-4040 or submit a free consultation form above and one of our team members will reach out to you directly.