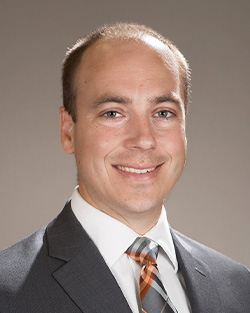 Andrew Ashton, CPA
Director of Accounting
Accounting
Andrew Ashton joined DoctorsManagement as a Staff Accountant in 2009 and is now the Director of Accounting. Andrew is responsible for overseeing the Staff Accountants, managing new client engagement, tax preparation, and special projects.
Andrew specializes in physician compensation modeling and proprietary financial reporting, and thoroughly enjoys working with clients to understand and assist with managing the complexities of their businesses. Clients appreciate Andy's natural ability to explain complex accounting concepts and tax laws in a way that non-accounting professionals can easily understand. He brings a wealth of knowledge to the relationship and enjoys helping practices achieve their goals.
Andrew holds a Bachelor of Science degree in Accounting from College of the Ozarks, he is a Certified Public Accountant, and active member of the American Institute of Certified Public Accountants (AICPA).