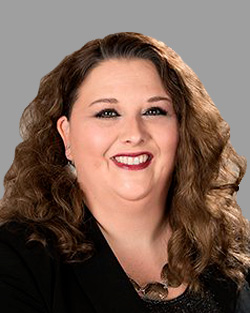 Bridget Smudrick, BS, MLS(ASCP)
Director of CLIA Compliance
CLIA
Bridget helps clients maintain laboratory compliance with all government regulatory agencies while also ensuring quality patient care thru accurate testing.
Along with her team of CLIA professionals, Bridget improves laboratory processes and procedures for clients to increase the overall efficiency of the medical practice. Her clients benefit from the depth of Bridget's experience, which includes nearly two decades in both hospital and independent lab environments and laboratory disciplines from basic hematology and chemistry to high complexity genetic testing.
Under her guidance, laboratory and practice managers learn how to apply laboratory compliance measures to increase the success of their practice as well as the well-being of their patients. Bridget is continually motivated by her clients' achievements, and she enjoys seeing them realize the connection between quality laboratory operations and patient care.
Bridget earned her Bachelor of Science in Biology (with a Pre-Med Concentration) from the University of Tennessee. She is credentialed as a Certified Medical Laboratory Scientist through both the University of Tennessee, Knoxville, and the American Society for Clinical Pathology (ASCP). She also possesses a Certified Trainer certification via the Train the Trainer Program at the University of Tennessee and is a Licensed Laboratory Supervisor from the State of Tennessee. Bridget has been a member of ASCP since 2000.