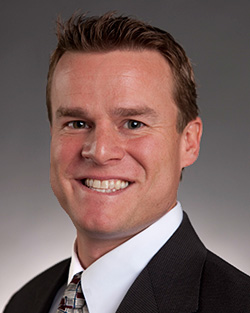 Craig King
Partner, Director of PowerBuying
Power Buying Division
PowerBuying, a division of DoctorsManagement, is one of the most comprehensive discount buying programs available to medical practices and is dedicated to helping practices of all sizes reduce their operating costs. Craig and his team help clients realize significant savings through group purchasing organizations (GPOs) and vendor partnerships. Through these relationships, the team brings savings and services that clients would otherwise not be able to access.
Craig joined DoctorsManagement in 2000 as an assistant management consultant. He went through intense, hands-on training working closely with experienced consultants to learn the business. Craig's knowledge of the day-to-day management of medical practices helps him deliver cost savings that support the unique business objectives of each client. He and his team work closely with each client to analyze their buying patterns and use of various business services, providing them with cost-saving solutions and excellent customer service.
Prior to joining the firm, Craig worked in the finance and insurance industry, providing financial planning services to physicians and other clients. Craig studied business management and enjoys combining his education and financial experience to design programs that create savings for clients while maintaining and, in many cases, improving quality of goods and services.