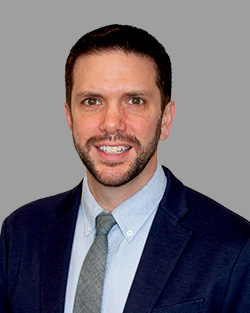 Jesse D. Overbay, J.D.
Associate Director, General Counsel
Consulting Advisory
In addition to a successful background practicing corporate law, Jesse brings innate business consulting skills to DoctorsManagement clients. He helps clients create sound business models and reduce the stress that comes with owning a medical practice. Jesse serves clients in all medical specialties and, with the help of the DM team of experts, helps clients improve their operations, billing, coding, compliance, IT, accounting, marketing, and strategic planning.
Prior to joining DoctorsManagement, Jesse spent five years practicing civil litigation and chapter 11 corporate bankruptcy law for a prominent firm in Knoxville, Tennessee. Jesse's dedication and skillful negotiating provided his clients with optimal results often through out-of-court settlements and mediations. While Jesse carefully analyzed financial data, he also looked beyond the numbers to identify the underlying problems that caused the company to enter into bankruptcy. As a result, he helped many clients to reorganize, emerge from bankruptcy, and transform into a profitable and thriving organization. Jesse's natural consultative approach is appreciated by medical practices that need a trained outside eye to help create positive business outcomes.
Jesse earned a Bachelor of Science degree in education (sports management) with a minor in business management as well as his Doctorate of Jurisprudence from the University of Tennessee, Knoxville.