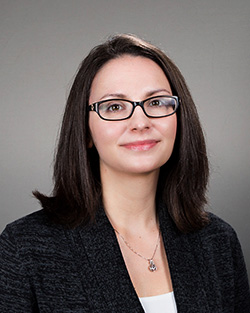 Leesa Papatheodore, CPA
Staff Accountant
Accounting
Leesa joined the DoctorsManagement Accounting team to prepare monthly financial statements and management reports for clients. She brings more than six years of public accounting experience as well as expertise in business and individual tax return preparation, tax planning assistance, and IRS representation in medical, service, and real estate industries. Leesa has been with the DoctorsManagement team for over 5 years now.
She feels building relationships and watching clients grow and prosper is a rewarding part of her position. She likes to help setup new medical practices, and help clients get comfortable with the various facets of online bookkeeping. She also enjoys taking that shoe box of messy tax records and transforming them into clean financials or a tax return. Clients appreciate that she goes the extra mile for even the smallest tasks.
Leesa earned a Bachelor of Business Administration degree in Accounting from the University of Michigan-Flint in 2009. She is a member of both the American Institute of CPAs (AICPA) and the Tennessee Society of CPAs (TSCPA).