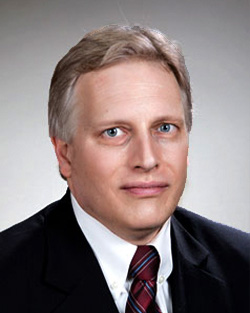 Mark W. Lowe
Partner, Associate Director
Consulting Advisory
Mark brings more than three decades of expertise serving healthcare providers with a focus on consulting and advisory services for medical and dental practices. Mark enjoys helping healthcare providers and their staff members establish innovative solutions to thrive and succeed in today's rapidly changing healthcare environment as well as building long-term relationships with his clients.
Mark joined DoctorsManagement when the firm acquired MI Professional Management of Kingsport where Mark served as Vice-President.
Mark's expertise includes:
Income distribution methods
Personnel administration
Income tax planning and preparation
Compliance issues
Mergers
Practice surveys
Mark received his Bachelor of Business Administration in Finance from East Tennessee State University. He has been a Certified Business Healthcare Consultant (CBHC) and an Enrolled Agent (EA) with the Internal Revenue Service since 1991 and 1993 respectively. Mark is a frequent medical and dental practice management speaker and a member of the National Society of Certified Healthcare Business Consultants (NSCHBC).
Over the past 17 years, Mark has moved from a consultant to an integral part of our practice to a friend. His salient advice on structuring our business has always been appreciated. His personal touch has exceeded our expectations. We are glad he has been at our side since the inception of our practice.
Mark has been a tremendous asset. Whether its dental, financial, business for personal, he's always willing to talk and give advice. He helped give me the confidence to increase our fees to where they needed to be. The fees were very low but I didn't know where to put them and he helped. Mark has really helped with my transition to a new office. He was able to help me get a very competitive interest rate and terms on my loan. He has taken a lot of pressure off of me and allowed me to practice dentistry rather than worry about business issues.
I have worked with Mark for the past 24 years, since the beginning my first practice in Banner Elk in 1992. He has helped me with much counseling regarding the business of medicine over the years. During this time if Mark didn't have an answer to my questions, he would research until he had an answer that help guide my practice decisions. Over the past 24 years, the practice of medicine has changed significantly in many areas. Mark has been essential in helping me with these transitions.