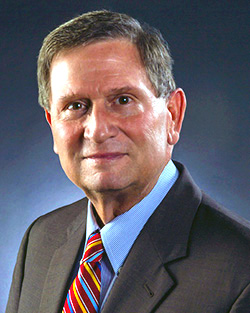 Paul King
President
President
35+ Years of Experience
Bachelor of Science in Finance
Marshall University
When first introduced to the world of medical practice management over 25 years ago, Paul was intrigued by the realization that to be successful, physicians could live by one simple principle – each day all you have to do is the right thing.
This principle inspired Paul and he knew that medical practice management was the ideal business for him. He saw no better way to provide a valuable service than to support and free physicians from the minutia of management so that they could focus on serving their patients. After learning the foundation of the business and developing many successful strategies, Paul purchased DoctorsManagement in 1987.
His simple philosophy reverberates throughout the company and to its clients. Good, honest, and intelligent effort is always rewarded. Paul was and is a business visionary. He and his partners have built one of the most comprehensive medical practice management firms in the country. With over 12 in-house departments that service physicians, practice managers, and hospitals – plus training programs that extend into state organizations, universities and the Department of Justice – the company continues to grow at a rapid pace.
Paul intends for the company's slogan, "leave the business of medicine to us," to mean exactly that. DoctorsManagement facilitates success and efficiencies for established and start-up medical practices as well as hospital-owned practices.
Paul holds a Bachelor of Science degree in finance from Marshall University. Outside of a few years working as a successful manager in the finance and insurance industry, Paul's entire career has been spent helping physicians gain satisfaction and financial success practicing medicine. Countless physicians, practice managers and staff have benefited from the fortunate stroke of fate that led Paul to the field of medical practice management.