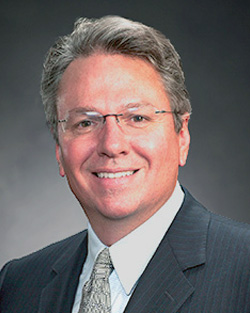 Phil Evans
Partner, Senior Management Consultant
Consulting Advisory
Phil Evans brings to clients extensive knowledge in medical practice management. As a Certified Financial Planner and Certified Healthcare Business Consultant, he helps clients manage and grow their business in a strategic and sustainable manner.
Having worked with healthcare providers since 1986, Phil possesses in-depth knowledge and practical experience in practice management as well as practice transitions, business planning, contracting, and tax and accounting strategies. Clients appreciate Phil's assistance when it comes to them bringing their visions for practice growth and expansion to fruition. His strategic planning skills and application of day-to-day management strategies help clients to continually advance the practice toward a specific goal.
Phil is a member of the National Society of Certified Healthcare Business Consultants (NSCHBC) and the Institute of Certified Healthcare Business Consultants (ICHBC), and brings the latest insights on healthcare strategies for success to clients and the DM consulting team.
Phil holds a Bachelor of Science in Accounting from the University of Florida.