December 28, 2020
Highlights of Medicare's 2021 fee schedule final rule
CMS has finally released its Medicare Physician Fee Schedule (PFS) final rule. The following summary distills the highlights and who will be most impacted. While some of the provisions will be widely felt across many specialties, there are no major or unexpected deviations from the proposed rule. The PFS final rule usually arrives at the end of October or in the first two weeks of November. This time the document – which weighs in at 2,165 pages – arrived much later, on Dec. 1, 2020.
One of the biggest changes providers and practices will experience to their revenue comes from a big reduction to Medicare's "conversion factor," the dollar value that is used in all of Medicare's payment formulas to determine reimbursement. Specialties that report a high volume of procedures, which includes anything from minor in-office services such as cerumen removal to major invasive surgeries, will be hurt the most by this change. On the other hand, specialties that derive more of their Medicare payment from billing for evaluation and management (E/M) services will benefit from this change.
The other important parts of the rule touch on the 2021 E/M guideline changes for office/outpatient visits, clarifications to telehealth services rendered during the COVID-19 Public Health Emergency (PHE), coverage policies for telehealth services after the PHE ends, and more. Below are bullets describing these highlights from the final rule:
Conversion factor cut hits surgical specialties hardest. The PFS cuts the conversion factor value from $36.09 in 2020 to $32.41 for 2021, a decrease of 10.2%; this is the largest one-year reduction to the conversion factor since it was established in 1992 as a key variable in Medicare's Resource Based Relative Value Scale (RBRVS) payment methodology. The conversion factor is applied to the Relative Value Units or RVUs of all E/M and procedure codes, but E/M services will actually see a net payment increase because their RVUs are being raised as a separate provision. Because Medicare is required under the law to keep its budget from going up or down too much each year (a mandate known as "budget neutrality"), the conversion factor must be reduced to offset the RVU increases to E/M services.
E/M reimbursement rises, benefitting 'cognitive' specialties. As mentioned above, some specialties will benefit more than others from the E/M changes. Those specialties that primarily report E/M codes, which are sometimes called the "cognitive" specialties to reflect the medical decision making work that is fundamental to E/M services, will see outsized Part B payment gains. For example, endocrinologists are projected to see a 16% increase in Medicare allowed charges in 2021, according to projections in the PFS final rule. Other projected beneficiaries include allergy/immunology (+9%), family practice (+13%), hematology/oncology (+14%), and rheumatology (+15%).
2021 E/M guidelines finalized. The long-awaited 2021 E/M guidelines will take effect as planned with few changes made between the 2021 proposed rule and this final rule. CMS will follow CPT's 2021 time requirements for 99202-99215. Note that the 2021 CPT time requirements give the time for each E/M code as a range (e.g., 30-39 minutes for 99214), rather than as a single number as was the case in prior years.
New prolonged services codes +99417 and +G2212. Because the 2021 E/M guidelines for office/outpatient codes allow non-consecutive and non-face-to-face time spent on the date of the E/M encounter to be combined with face-to-face time, CPT created the new add-on code +99417 to reflect this type of combined time. CMS has its own version of this code, +G2212, which functions in the same way.
New add-on code +G2211 for visit 'complexity.' The new add-code +G2211 (visit complexity inhere to E/M associated with medical care services that serve as the continuing focal point for all needed health care services and/or with medical care services that are part of ongoing care related to a patient's single, serious, or complex condition) will be introduced in 2021. This add-on code is reported with the one of the office/outpatient E/M codes being the required primary code. CMS intends this code to pay for "the time, intensity, and practice expense when practitioners furnish services that enable them to build longitudinal relationships with all patients and to address the majority of patients' health care needs with consistency and continuity over longer periods of time." Look for more details on this code in future NAMAS articles.
Telehealth for 2021 and beyond. CMS will add home visits and group psychotherapy to its list of telehealth-eligible services on a permanent basis after the PHE ends. Other waivers will be restricted to the duration of the COVID-19 PHE, including hospital care services, critical care, nursing facility services, and physical and occupational therapy. The agency notes that some of its biggest telehealth waivers, such as the removal of geographic restrictions on telehealth services, will expire when the PHE is over because CMS lacks the authority to preserve them outside of an emergency. Congress would have to pass a law to grant CMS this power.
"Virtual" direct supervision clarified. The PFS will finalize an interim final rule policy that allows Medicare's direct supervision requirement (used for incident-to services) to be satisfied using real-time audio and video communications, without the physical presence of the supervising provider in the office suite.
NPP supervision of diagnostic tests. CMS will make permanent the current COVID-19 PHE regulatory flexibility that allows nurse practitioners, clinical nurse specialists, physician assistants, certified nurse-midwives, and certified registered nurse anesthetists to supervise the performance of diagnostic tests within their scope of practice and if in compliance with applicable state law.
As additional provisions of the final rule become clear with analysis, look for more breaking news from DoctorsManagement and NAMAS. Stay tuned![/vc_column_text][divider line_type="No Line" custom_height="30″][nectar_btn size="small" button_style="regular" button_color_2="Accent-Color" icon_family="none" url="https://www.doctorsmanagement.com/free-consultation-2/" text="Schedule Your Free Consultation" margin_left="100%"][vc_column_text]
By Grant Huang, CPC, CPMA, Director of Content at DoctorsManagement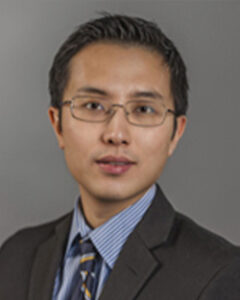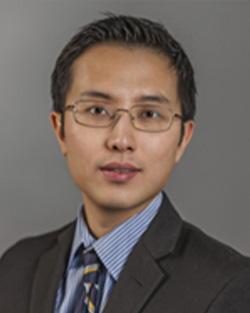 Grant brings extensive knowledge to his role as Director of Content at DoctorsManagement. He produces educational products that help ensure that auditors, coders, practice managers and administrators optimize their organization's revenue cycle while improving their compliance in today's complex regulatory environment. Grant is an auditor with proficiency in multiple specialties, including but not limited, to orthopedics, cardiology, neurology, general surgery, obstetrics and gynecology, internal medicine and physical and occupational therapy.
Here's why thousands of providers trust DoctorsManagement to help improve their coding and documentation.
Quality of coders and auditors. Our US-based auditors receive ongoing training and support from our education division, NAMAS (National Alliance of Medical Auditing Specialists). All team members possess over 15 years of experience and hold both the Certified Professional Coder (CPC®) as well as the Certified Professional Medical Auditor (CPMA®) credential.
Proprietary risk-assessment technology – our auditing team uses ComplianceRiskAnalyzer(CRA)®, a sophisticated analytics solution that assesses critical risk areas. It enables our auditors to precisely select encounters that pose the greatest risk of triggering an audit so that they can be reviewed and the risk can be mitigated.
Synergy – DoctorsManagement is a full-service healthcare consultancy firm. The many departments within our firm work together to help clients rise above the complexities faced by today's healthcare professionals. As a result, you receive quality solutions from a team of individuals who are current on every aspect of the business of medicine.