March 16, 2021
Administrative Law Judge (ALJ) Hearings
Over the past 3-weeks I have engaged in 4 ALJ hearings for different clients. Each judge has been outstanding and very receptive to our arguments.
One hearing (after 6-years of waiting for it to be assigned by OMHA) was on behalf of a client for Physical Therapy Services. Of note, the Redetermination and Reconsideration levels of the appeal denied claims of the provider based on single episode of care (i.e. the date of service) rather than taking into account the entire medical record and the entire episode of care for each patient as required by CMS.
Our argument centered on the Medicare Benefit Policy Manual Chapter 15 – Covered Medical and Other Health Services specifically (IOM), Publication 100-02, Section 220.3 "Contractors shall consider the entire record when reviewing claims for medical necessity so that the absence of an individual item of documentation does not negate the medical necessity of a service when the documentation as a whole indicates the service is necessary".
Those of you going through a PT audit and/or appeal make sure you are thorough in your review of the entire medical record to ensure a strong appeal!
Another ALJ hearing dealt with Local Coverage Determinations (LCD). Now, the proof will be in the issued opinion but in the hearing the MAC tried to retro-active (ex post facto) a policy that went into effect 10/1/15 for dates of service in 2012, 2013 and 2014. However, the MAC in their LCD omitted the state where services were performed in their list of states included in the LCD, which raised the argument of inclusio unius est exclusion alterius – "Latin legal maxim that makes the point that where a statute, contract or other legal document includes a list of items falling into a category, the inclusion of certain items on that list should be presumed to mean that any excluded items are intentionally outside the definition". The point here is that just because there is an LCD in a region does not mean it is applicable to all states, especially if it is omitted in the actual LCD.
I very much appreciate and Thank Robert W. Liles of Liles Parker for his counsel and friendship.
By Sean M. Weiss, Partner, Vice President, and Chief Compliance Officer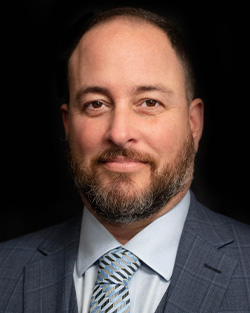 Sean M. Weiss is a Partner and Chief Compliance Officer for DoctorsManagement, LLC. Sean provides strategic litigation defense services and a host of regulatory compliance services for clients nationally.
Learn more about Sean's expertise at www.thecomplianceguy.com.
What to do next…
If you need help with an audit appeal or regulatory compliance concern, contact us at (800) 635-4040 or via email at

[email protected]

.
Read more about our: Total Compliance Solution. Why do thousands of providers trust DoctorsManagement to help improve their compliance programs and the health of their business?