April 5, 2021
PSA on Telehealth Visits
The following image is a recent telehealth visit from a client. The interesting thing is the icon they use to indicate what this encounter was. Notice it is a video camera icon and the word "sick" next to it.
Deploying a bit of common sense, we can figure out that what the provider is saying is, "This is an interactive/video telehealth visit." However, while we would hope it would make sense to a payer auditor never assume. Thus, I would suggest that if you are using images, non-standard abbreviations, or hieroglyphics to have some sort of legend that you can submit with an ADR request you receive from a payer to eliminate pushback or adverse findings.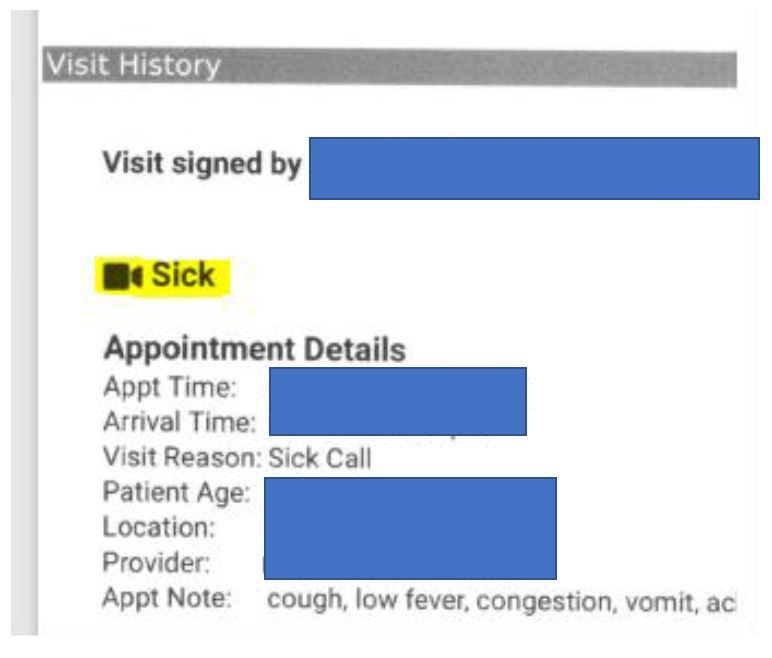 Telehealth is on full audit with all payers and the number of appeals and audit representations the DoctorsManagement team is doing is almost unbelievable. You have to dot your I's and cross your T's. Having allegations of fraud leveled against you is one thing, but having them leveled against you during a pandemic is a whole new world!
This has been a Public Service Announcement (PSA) from your friendly neighborhood compliance guy.
By Sean M. Weiss, Partner, Vice President, and Chief Compliance Officer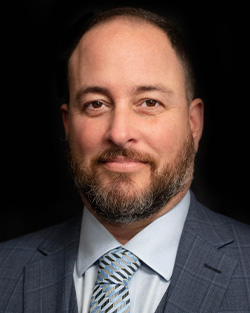 Sean M. Weiss is a Partner and Chief Compliance Officer for DoctorsManagement, LLC. Sean provides strategic litigation defense services and a host of regulatory compliance services for clients nationally.
Learn more about Sean's expertise at www.thecomplianceguy.com.
What to do next…
If you need help with an audit appeal or regulatory compliance concern, contact us at (800) 635-4040 or via email at

[email protected]

.
Read more about our: Total Compliance Solution
Why do thousands of providers trust DoctorsManagement to help improve their compliance programs and the health of their business?
Experienced compliance professionals. Our compliance services are structured by a chief compliance officer and supported by a team that includes physicians, attorneys and a team of experienced auditors. The team has many decades of combined experience helping protect the interests of physicians and the organizations they serve.
Quality of coders and auditors. Our US-based auditors receive ongoing training and support from our education division, NAMAS (National Alliance of Medical Auditing Specialists). All team members possess over 15 years of experience and hold both the Certified Professional Coder (CPC®) as well as the Certified Professional Medical Auditor (CPMA®) credentials.
Proprietary risk-assessment technology – our auditing team uses ComplianceRiskAnalyzer(CRA)®, a sophisticated analytics solution that assesses critical risk areas. It enables our auditors to precisely select encounters that pose the greatest risk of triggering an audit so that they can be reviewed and the risk can be mitigated.
Synergy – DoctorsManagement is a full-service healthcare consultancy firm. The many departments within our firm work together to help clients rise above the complexities faced by today's healthcare professionals. As a result, you receive quality solutions from a team of individuals who are current on every aspect of the business of medicine.