October 27, 2020
Updates to OIG Work Plan
OIG has posted an update to their Work Plan. There were several additions for October but one that really stands out is the Medicare Telehealth Services During the COVID-19 Pandemic: Program Integrity Risks, especially considering all of the changes that took place during the PHE.
Here is what OIG had to say, "In response to the COVID-19 pandemic, CMS implemented a number of waivers and flexibilities that allowed Medicare beneficiaries to access a wider range of telehealth services without having to travel to a health care facility. This review will be based on Medicare Parts B and C data and will identify program integrity risks associated with Medicare telehealth services during the pandemic. We will analyze providers' billing patterns for telehealth services. We will also describe key characteristics of providers that may pose a program integrity risk to the Medicare program."
You need to take a serious look at your provider documentation for telehealth services to ensure it supports not only the level of service billed but that it is actually billable.
Other items added to the OIG Work Plan can be found at this link: https://oig.hhs.gov/reports-and-publications/workplan/updates.asp
By Sean M. Weiss, Partner, Vice President, and Chief Compliance Officer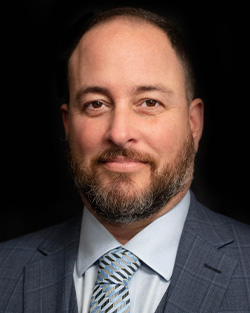 Sean M. Weiss is a Partner and Chief Compliance Officer for DoctorsManagement, LLC. Sean provides strategic litigation defense services and a host of regulatory compliance services for clients nationally.
Learn more about Sean's expertise at www.thecomplianceguy.com.
What to do next…
If you need help with an audit appeal or regulatory compliance concern, contact us at (800) 635-4040 or via email at

[email protected]

.
Read more about our: Total Compliance Solution
Why do thousands of providers trust DoctorsManagement to help improve their compliance programs and the health of their business?
Experienced compliance professionals. Our compliance services are structured by a chief compliance officer and supported by a team that includes physicians, attorneys and a team of experienced auditors. The team has many decades of combined experience helping protect the interests of physicians and the organizations they serve.
Quality of coders and auditors. Our US-based auditors receive ongoing training and support from our education division, NAMAS (National Alliance of Medical Auditing Specialists). All team members possess over 15 years of experience and hold both the Certified Professional Coder (CPC®) as well as the Certified Professional Medical Auditor (CPMA®) credentials.
Proprietary risk-assessment technology – our auditing team uses ComplianceRiskAnalyzer(CRA)®, a sophisticated analytics solution that assesses critical risk areas. It enables our auditors to precisely select encounters that pose the greatest risk of triggering an audit so that they can be reviewed and the risk can be mitigated.
Synergy – DoctorsManagement is a full-service healthcare consultancy firm. The many departments within our firm work together to help clients rise above the complexities faced by today's healthcare professionals. As a result, you receive quality solutions from a team of individuals who are current on every aspect of the business of medicine.