October 22, 2020
Auditors Are Ramping Up Operations
A culture of compliance is the key to success.
There are no indications that audits of healthcare entities by government payers are slowing down – if anything, the ramping up of audit operations that was hinted at a short while ago has indeed materialized. Commercial payers are moving just as aggressively, based on the cases on which I'm engaged. Since my last Monday Monitor article, the following are new cases:
During the week of Oct. 7, a Florida client received 14 targeted probe-and-educate (TPE) letters for their providers;
Fidelis New York received a demand for $868,000;
Blue Cross Georgia received a demand for $365,000;
Blue Cross Texas received a demand for $143,000;
A two-count grand jury indictment for healthcare fraud scheme or artifice in Miami was handed down, resulting in an asset seizure of $864,000;
A Centers for Medicare & Medicaid Services (CMS) referral to the U.S. Department of Treasury was made for three outstanding audit demands from FCSO, amounting to $64,000;
A six-count grand jury indictment for healthcare fraud scheme or artifice in Michigan was handed down, with a demand of $2 million; and
Three separate laboratories in Georgia, Tennessee, and Indiana were hit for UTD panels, resulting in demands ranging from $72,000 to over $1 million.
My specific focus is on strategic audit defense, which means my role centers on audit results and the language used by payers and government investigative agencies. The key to audit survival and/or mitigation of damages lies in your ability to remain vigilant regarding compliance with coding and documentation requirements, and ensuring your providers can defend their clinical judgement and the medical necessity of the services they render and/or order!
Read full article on RACMonitor.com…
By Sean M. Weiss, Partner, Vice President, and Chief Compliance Officer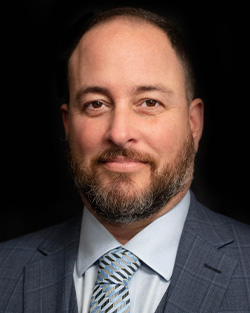 Sean M. Weiss is a Partner and Chief Compliance Officer for DoctorsManagement, LLC. Sean provides strategic litigation defense services and a host of regulatory compliance services for clients nationally.
Learn more about Sean's expertise at www.thecomplianceguy.com.
What to do next…
If you need help with an audit appeal or regulatory compliance concern, contact us at (800) 635-4040 or via email at

[email protected]

.
Read more about our: Total Compliance Solution
Why do thousands of providers trust DoctorsManagement to help improve their compliance programs and the health of their business?
Experienced compliance professionals. Our compliance services are structured by a chief compliance officer and supported by a team that includes physicians, attorneys and a team of experienced auditors. The team has many decades of combined experience helping protect the interests of physicians and the organizations they serve.
Quality of coders and auditors. Our US-based auditors receive ongoing training and support from our education division, NAMAS (National Alliance of Medical Auditing Specialists). All team members possess over 15 years of experience and hold both the Certified Professional Coder (CPC®) as well as the Certified Professional Medical Auditor (CPMA®) credentials.
Proprietary risk-assessment technology – our auditing team uses ComplianceRiskAnalyzer(CRA)®, a sophisticated analytics solution that assesses critical risk areas. It enables our auditors to precisely select encounters that pose the greatest risk of triggering an audit so that they can be reviewed and the risk can be mitigated.
Synergy – DoctorsManagement is a full-service healthcare consultancy firm. The many departments within our firm work together to help clients rise above the complexities faced by today's healthcare professionals. As a result, you receive quality solutions from a team of individuals who are current on every aspect of the business of medicine.