September 28, 2023
Essential Insurance Coverages for Medical Practices: Protecting Your Practice and Patients
Running a successful private practice requires more than just providing quality healthcare services. It also entails protecting your practice, medical facilities, patients, and your employees from potential risks and liabilities. One crucial aspect of safeguarding your medical practice is having the right insurance coverage in place. In this blog post, we will explore the essential insurance coverages that every independent practice should consider. By understanding these coverages and their benefits, you can make informed decisions to mitigate potential risks and ensure the long-term success of your practice.
Medical Malpractice Insurance: Protecting Your Professional Reputation
Medical malpractice insurance is a cornerstone coverage for medical professionals, protecting against claims arising from medical errors, negligence, or professional misconduct that result in patient harm. Even the most skilled and dedicated healthcare providers face the risk of lawsuits, making this coverage essential for protecting your professional reputation and financial well-being, as well as meeting the requirements of governmental and commercial payers. Medical malpractice insurance covers legal defense costs, settlements, and judgments, allowing you to focus on patient care rather than the financial burden of a lawsuit.
General Liability Insurance: Ensuring Comprehensive Protection
While medical malpractice insurance focuses on professional liability, general liability insurance offers broader coverage for your medical practice. It protects you against third-party claims for bodily injury or property damage that may occur on your premises or as a result of your operations. For example, if a patient slips and falls in your waiting room or if equipment damages a patient's property, general liability insurance will cover the associated costs. This coverage ensures comprehensive protection for your practice and gives you peace of mind in today's litigious environment.
Cyber Liability Insurance: Safeguarding Sensitive Patient Information
As medical practices increasingly rely on electronic health records (EHR) and digital communication systems to store patient data and medical records, assist with medical billing, and incorporate them into medical practice management software, and conduct telehealth visits, the risk of data breaches and cyberattacks has grown. Cyber liability insurance is designed to mitigate the financial and reputational risks associated with these incidents. It covers expenses related to data breaches, including forensic investigations, legal fees, customer notification, credit monitoring, and potential regulatory fines. By safeguarding sensitive patient information, this coverage helps preserve trust in your practice and minimizes the impact of cybersecurity threats.
Business Property Insurance: Protecting Your Physical Assets
Your medical practice's physical assets, including buildings, equipment, furniture, and supplies, are valuable investments that need protection. Business property insurance provides coverage against damage or loss to your medical facilities caused by events like fire, theft, vandalism, or natural disasters. Should an unfortunate incident occur, such as a fire damaging your office or a break-in resulting in stolen equipment, this coverage ensures that your practice can recover and resume operations without significant financial strain.
Business Interruption Insurance: Mitigating Income Loss
Imagine if your medical office had to temporarily close due to a fire, natural disaster, or other covered peril. Not only would you face property damage but also a significant loss of income. Business interruption insurance helps mitigate this financial impact by providing coverage for income loss and ongoing expenses during the period of interruption. It ensures that your practice can continue to meet financial obligations such as payroll, rent, and utilities, even when you cannot see patients. By reducing the financial strain of unexpected disruptions, this coverage helps your physician practice bounce back more quickly.
Workers' Compensation Insurance: Protecting Your Employees
If your medical practice has employees, workers' compensation insurance is typically required by law in most jurisdictions. This coverage provides medical care and wage replacement to employees who suffer work-related injuries or illnesses. It ensures that your employees receive the necessary medical treatment and income support while protecting your practice from potential lawsuits related to workplace injuries. Workers' compensation insurance also covers rehabilitation costs and, in unfortunate cases, death benefits. By prioritizing the well-being of your employees, you create a safer work environment and foster a positive workplace culture.
Employment Practices Liability Insurance (EPLI): Navigating Employee-Related Claims
Employment-related claims, such as allegations of discrimination, harassment, wrongful termination, or violation of employment laws, can be financially devastating for medical practices and a strain on office management. Employment practices liability insurance (EPLI) offers protection against such claims from staff members, covering legal defense costs, settlements, and judgments. This coverage helps you navigate complex employment issues while safeguarding your practice's finances and reputation. By promoting fair employment practices and maintaining a respectful work environment for your office staff, you can reduce the risk of such claims and foster a positive workplace for your employees.
Commercial Auto Insurance: Covering Your Practice's Vehicles
If your medical practice owns or utilizes vehicles for business purposes, such as patient visits or medical deliveries, commercial auto insurance is essential. It provides reimbursement coverage for accidents, property damage, or bodily injury caused by your practice's vehicles. Commercial auto insurance protects your practice's financial interests, ensures that medical professionals are adequately covered while driving, and mitigates potential liabilities arising from vehicle-related incidents. By maintaining this coverage, you demonstrate your commitment to the safety of your staff, patients, and the general public.
Business Income Insurance: Ensuring Financial Stability
In the event of a covered peril that temporarily forces your practice to close, such as a fire or natural disaster, business income insurance becomes invaluable. This coverage replaces lost income and covers ongoing expenses during the period of interruption to business operations. By providing a financial safety net, business income insurance ensures that your practice can maintain cash flow, meet financial obligations, and remain viable during challenging times. It enables you to focus on rebuilding and reopening your practice without undue financial strain, allowing for a smoother recovery process.
Umbrella/Excess Liability Insurance: Extra Protection
To add an extra layer of protection to your medical practice, consider an umbrella or excess liability insurance. This coverage provides additional liability coverage beyond the limits of your primary policies, offering an extra safety net against catastrophic events or large-scale claims. Umbrella/excess liability insurance becomes crucial when the limits of your primary policies are exhausted, ensuring that your practice's assets and future earnings are safeguarded. By obtaining this coverage, you enhance your practice's ability to weather significant financial challenges and potential lawsuits.
Protecting your medical practice and patients requires a comprehensive approach, and insurance coverages play a vital role in mitigating potential risks in your healthcare practice. From medical malpractice insurance to cyber liability insurance, business property insurance to workers' compensation insurance, each coverage serves a specific purpose in safeguarding your practice's financial stability and professional reputation. By understanding the essential insurance coverages outlined in this blog post, you can make informed decisions to ensure your medical practice is adequately protected. Consulting with an insurance professional specializing in medical practice insurance can help tailor the coverage to your specific needs, giving you peace of mind as you focus on providing exceptional patient care.
If you would like guidance on these areas or other matters related to the healthcare industry, our executive contacts are available to assist. Contact Trevor McElhaney via email at tmc[email protected], call 800-635-4040, or visit our website at www.doctorsmanagement.com to learn more.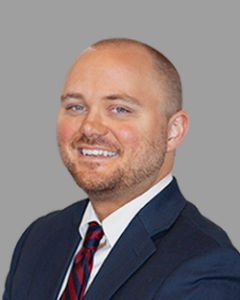 Trevor McElhaney, JD | Director of Consulting
DoctorsManagement, LLC
About DoctorsManagement
Founded in 1956, DoctorsManagement, a full-service healthcare consulting firm, helps practices of all sizes reduce compliance risks, increase practice profits, and improve patient satisfaction and employee morale while also reducing stress for physicians, managers, and staff. The firm uses strategies that have been proven over five decades of experience and gives clients access to a team of nationally recognized industry experts in practically every area of medical practice management, including compliance, healthcare analytics, coding, auditing, financial services, patient retention, human resources, and more.