October 12, 2023
Great Medical Practice Relocation Tips for Moving to a New Location
Roughly 40 million Americans relocate each year. In 2022 alone, the US Postal Service processed over 33 million change-of-address forms. However, people aren't the only ones capable of moving – businesses can too. If you are a healthcare provider in private practice that has decided to relocate your medical practice, the process will involve a lot more than a change-of-address form!
Here are seven easy steps you should take to make moving as efficient as possible. With these tips, you can help reduce moving related stress for both you and your patients.
1. Make a Plan
Before jumping headfirst into a move, start by creating a draft schedule for yourself. It's important to start planning early in the process so that business operations and workflow are not unnecessarily disrupted. That way, the process becomes more streamline and adjustments can be made ahead of time if any issues or challenges arise (instead of stressing out at the last minute).
You can start planning by first taking stock of your current office(s). How big is the space(s)? How much medical equipment do you have? Will you need any new office staff in the new space?
Taking stock of your offices can help indicate how long the move will take.
After inventorying the office, make a list of everything you plan on taking with you to the new office(s). You'll need this list before contacting any movers.
While you're at it, make a list of everything you need to do long before the day of your move. For example, you might need to:
Inform patients
Inform staff members
Pack
Contact movers
Rearrange meetings and appointments
Send out announcements
Take the time to review your current lease, too. Are you leaving early? Depending on the terms of your lease, you might lose your deposit for moving too soon.
Review all move-out details that are listed in your lease, too. What happens if the property is damaged? When do you have to give notice that you're moving your medical practice?
During this planning stage, don't forget to set a budget for your move so that you don't unintentionally overspend.
2. Choose the Right Location
While in the planning stages, you should also start searching for a new office location. There are a few questions to consider when researching a new site for your medical practice.
Do you want to lease or own your new offices? Make that decision before you contact a real estate agent or broker that ideally specializes in medical office spaces. A realtor with experience in healthcare real estate can assist you in understanding what is needed for physician practice relocation. For example, regulatory compliance and patient safety protocols must be considered. In some cases, you'll need to make design improvements to the space to ensure the safe operation of your equipment.
Other questions that should be asked as you select a new location include, but are not limited to: Are you using radiation-producing medical equipment? Is your new space ADA compliant? If your space is leased, can you ensure limited landlord access?
Make sure to specify these requirements with your real estate broker before choosing a location.
3. Partner With Professionals
Once you know where and when you're moving your offices, it's time to contact a team of professionals.
Make sure to find professional movers (including technicians) who understand how to prepare for and execute a relocation of a medical practice. Your moving team should meet state and federal guidelines for moving and transporting medical equipment. If they don't, keep searching.
During your search, ask if the movers have prior experience disassembling sensitive equipment. Can they pack and move your equipment without damaging anything?
Make sure that your moving company is insured and bonded so that you're not responsible for any damages that occur during the move.
After the move is complete, make sure to schedule a time for the proper technicians to test and re-commission your equipment before you start taking patients again.
4. Update Your Marketing Materials
When relocating your physician practice, it's important to update all of your marketing materials. Otherwise, you might unintentionally confuse current and prospective patients.
First, make sure to send out a digital announcement. You can add a banner to your website and post about your new location on social media. Let your patients know the date of your move.
Next, update your business materials. This includes updating your appointment cards, prescription pads, and your letterheads. Make sure to double-check your new address before getting anything printed.
Don't forget your signage! You'll need new signs for your front door.
Try placing these orders as soon as you finalize your new location. You don't want to be stuck waiting for updated materials when you're ready to get your practice running again.
5. Prepare Notifications
Before your move, you'll need to notify numerous organizations regarding your change-of-address.
First, prioritize your payers, including:
Medicare
Medicaid
In-Network Providers
Notify each group long before your move so that you don't have to worry about delayed payments once your practice begins seeing patients in the new location.
You'll also need to notify providers of services. That can include:
Payroll services
Billing services
Maintenance
Medical waste disposal
Answering services
If you have numerous physicians on your team, make sure each one submits a change of address to all necessary licensing authorities.
The US Drug Enforcement Agency requires each physician to send written notification before you move.
Additionally, make sure to contact the necessary laboratories, hospitals, and professional organizations . Do you acquire services from vendors that provide medical equipment and supplies – make sure they are aware of your move too. Don't forget your insurance rep, medical billing company, electronic health record company, bank, attorney, and post office, too!
Notifying your patients will take time as well. Use several methods when notifying your patients. For example, you can put a sign on the door, send emails and mailers, and change your phone greeting.
6. Pack Ahead of Time
Don't wait until the last minute to start packing. Instead, try to pack little by little in the weeks before your move. Packing in phases can make your medical practice relocation less overwhelming and ensure that office management at your current location does not suffer.
Make sure to leave out any materials you need to access regularly and pack them only when you know they aren't necessary to your current practice anymore. Label each box with a list of what's inside and number the boxes. That way, if you need to find something, you'll know where to look.
7. Set Up and Make the Move
If you can, start setting up your new office(s) two weeks before the date of your move.
Order keys and access cards beforehand as well. You'll want to have everything prepared ahead of time, including your internet and phone set up.
Move On | 7 Tips for an Efficient Medical Practice Relocation Process
Get a move on! With these tips, you can plan for an efficient medical practice relocation. Make the moving process easier today with these seven recommendations.
If you are a healthcare provider looking to move, an ongoing relationship with a healthcare business consultant can be a valuable asset for medical practices of all sizes. By providing expert advice and guidance, practice management services can help healthcare practices improve their financial performance, operational efficiency, regulatory compliance, revenue cycle management and cash flow, and patient care.
If you are looking for ways to improve your medical practice, consider developing an ongoing relationship with a healthcare business consultant. It is an investment that is well worth the cost.
For guidance on these areas or other matters related to the healthcare industry, our consultants and specialists are available to assist. Contact Lauren King via email at [email protected], call 800-635-4040, or visit our website at www.doctorsmanagement.com to learn more.
RELATED: PRACTICE MANAGEMENT | PRACTICE ASSESSMENT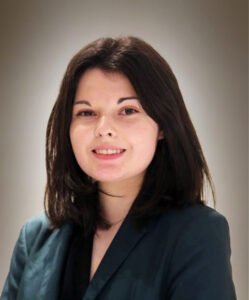 Author: Katie McGonigal, JD, Associate Management Consultant
DoctorsManagement, LLC
About DoctorsManagement
Founded in 1956, DoctorsManagement, a full-service healthcare consulting firm, helps practices of all sizes reduce compliance risks, increase practice profits, improve patient satisfaction and employee morale as well as reduce stress for physicians, managers, and staff. The firm uses strategies that have been proven over five decades of experience and gives clients access to a team of nationally recognized industry experts in practically every area of medical practice management, including compliance, healthcare analytics, coding, auditing, financial services, patient retention, human resources, and more.
Related Blogpost: