November 18, 2020
Late Entries, Addendums and Corrections
I often receive questions on how to handle incomplete provider documentation. Late entries, addendums, and corrections are all acceptable solutions. Documentation should be correct and accurate to ensure compliance.
To ensure that healthcare records are modified correctly, understanding the defined roles and purposes of each is vital. There are three types of modifications, each with its own significance. It's important to define each modification to know how to apply them.
Late Entry: Any documentation that is recorded in the medical record beyond 24-48 hours of the encounter is classified as a Late Entry. This encompasses finalizing documentation, signatures, or even adding additional information that was left out from the initial entry. Late Entry documentation should only be included if the person recording it has a complete recollection of the omitted information, and signs and dates the documentation as a late entry.
Addendum: If new information becomes available after the initial entry is made, it's possible to add an addendum. However, to ensure compliance, the addendum must be clearly marked as such, set apart from the original content, and signed and dated on the day it's prepared.
Correction: In the world of Electronic Medical Records (EMRs), corrections are not commonly used according to guidelines. Typically, within an EMR, a "correction" is accomplished by entering edit mode. However, a correction to a medical record requires that the original content NOT be deleted, overwritten, or otherwise obliterated as the original entry. According to guidelines, the proper way to make a correction is to use a single strikethrough of the erroneous information and include the correction with your initials and the date. This ensures that the original entry remains legible and intact, but the corrected information accompanies it.
Documentation can be modified compliantly through any of these means. However, it is very important to keep in mind that deliberate falsification of medical records is a felony. Examples of falsifying records include:
Creation of new records when records are requested
Back-dating entries;
Post-dating entries;
Pre-dating entries;
Writing over; or
Adding to existing documentation (except as described in late entries, addendums and corrections)
If you have any questions regarding your team's approach to managing provider documentation, please don't hesitate to contact our team. We're here to assist you in reviewing and optimizing your documentation processes.
By Sean M. Weiss, Partner, Vice President, and Chief Compliance Officer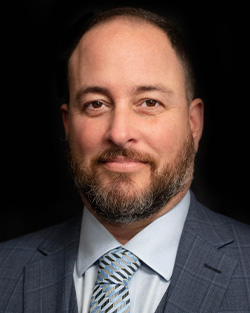 Sean M. Weiss is a Partner and Chief Compliance Officer for DoctorsManagement, LLC. Sean provides strategic litigation defense services and a host of regulatory compliance services for clients nationally.
Learn more about Sean's expertise at www.thecomplianceguy.com.
What to do next…
If you need help with an audit appeal or regulatory compliance concern, contact us at (800) 635-4040 or via email at

[email protected]

.
Read more about our: Total Compliance Solution
Why do thousands of providers trust DoctorsManagement to help improve their compliance programs and the health of their business?
Experienced compliance professionals. Our compliance services are structured by a chief compliance officer and supported by a team that includes physicians, attorneys and a team of experienced auditors. The team has many decades of combined experience helping protect the interests of physicians and the organizations they serve.
Quality of coders and auditors. Our US-based auditors receive ongoing training and support from our education division, NAMAS (National Alliance of Medical Auditing Specialists). All team members possess over 15 years of experience and hold both the Certified Professional Coder (CPC®) as well as the Certified Professional Medical Auditor (CPMA®) credentials.
Proprietary risk-assessment technology – our auditing team uses ComplianceRiskAnalyzer(CRA)®, a sophisticated analytics solution that assesses critical risk areas. It enables our auditors to precisely select encounters that pose the greatest risk of triggering an audit so that they can be reviewed and the risk can be mitigated.
Synergy – DoctorsManagement is a full-service healthcare consultancy firm. The many departments within our firm work together to help clients rise above the complexities faced by today's healthcare professionals. As a result, you receive quality solutions from a team of individuals who are current on every aspect of the business of medicine.