June 3, 2021
Hospitals and Price Transparency
Price transparency is on my mind since some hospitals seem to have difficulty complying with the "Rule" that went into effect January 1, 2021. As a point of interest, CMS has begun issuing violation letters to hospitals that are out of compliance with the rule. Audits of hospital websites are actively taking place and some will soon be getting their second letter requiring a response along with a corrective action and possibly a civil penalty up to $300.
My question is, why should hospitals not be required to adhere to this regulation? The final rule spells out the fact that hospitals already have all of this information in their EMR and claims processing systems. I understand, there are costs with assembling and posting these required files, but it should not rise to a level that is prohibitive. Hospitals were already granted a one-year extension for this regulation in addition to the 13 months between the finalization of the ruling (November 27, 2019) and the implementation date (January 1, 2021).
If you have not seen the American Hospital Association (AHA) letter to Health and Human Services (HHS) urging them to exercise enforcement discretion, it lays out what they believe are "Gaps in Federal Guidance" and other reasons such as COVID-19 as to the difficulties for complying with the final rule.
Be sure to review the information at CMS' Hospital Price Transparency website for information to make sure that you are in compliance!
By Sean M. Weiss, Partner, Vice President, and Chief Compliance Officer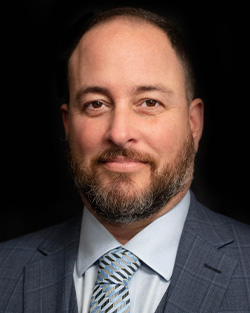 Sean M. Weiss is a Partner and Chief Compliance Officer for DoctorsManagement, LLC. Sean provides strategic litigation defense services and a host of regulatory compliance services for clients nationally.
Learn more about Sean's expertise at www.thecomplianceguy.com.
What to do next…
If you need help with an audit appeal or regulatory compliance concern, contact us at (800) 635-4040 or via email at

[email protected]

.
Read more about our: Total Compliance Solution
Why do thousands of providers trust DoctorsManagement to help improve their compliance programs and the health of their business?
Experienced compliance professionals. Our compliance services are structured by a chief compliance officer and supported by a team that includes physicians, attorneys and a team of experienced auditors. The team has many decades of combined experience helping protect the interests of physicians and the organizations they serve.
Quality of coders and auditors. Our US-based auditors receive ongoing training and support from our education division, NAMAS (National Alliance of Medical Auditing Specialists). All team members possess over 15 years of experience and hold both the Certified Professional Coder (CPC®) as well as the Certified Professional Medical Auditor (CPMA®) credentials.
Proprietary risk-assessment technology – our auditing team uses ComplianceRiskAnalyzer(CRA)®, a sophisticated analytics solution that assesses critical risk areas. It enables our auditors to precisely select encounters that pose the greatest risk of triggering an audit so that they can be reviewed and the risk can be mitigated.
Synergy – DoctorsManagement is a full-service healthcare consultancy firm. The many departments within our firm work together to help clients rise above the complexities faced by today's healthcare professionals. As a result, you receive quality solutions from a team of individuals who are current on every aspect of the business of medicine.