October 3, 2022
When the Government Fails to Follow Their Own Rules
We all know the government doesn't fight fair. This is why it's so critical for healthcare professionals to understand their recourse when the government does not follow its own guidelines. We've entered a new era regardless of what anyone in government and/or at commercial payors tells you. The fact is, beyond the work I do on behalf of defense counsel, I am also engaged by Attorney General Offices, Main Department of Justice, and Office of Inspector General in addition to being a reviewer for a state medical board. I am not just speaking as a "consultant" I am speaking as someone with firsthand knowledge of what is going on.
We are in a heightened state of hyperactive audits and investigations and in some cases, dealing with overzealous prosecutors willing to throw anything at the wall to see what sticks. Providers all over the country are receiving notices of audit and or investigation from Medicare Administrative Contractors (MACs), Unified Program Integrity Contractors (UPICs), Supplemental Medical Review Contractors (SMRCs), Recovery Audit Contractors (RACs), and Special Investigative Units (SIUs). Demands for significant overpayment refunds are coming across my desk daily forcing my team and I often to work seven (7) days a week. However, the demands we're seeing contain significant errors and fatally flawed arguments resulting in clients being able to in many cases walk away without any financial impact or our team working to significantly reduce the demand for a refund of projected overpayments. Now, it doesn't work all the time and the fact is I do not have a crystal ball to predict every outcome, but I will say this; if the provider(s) followed published guidance by the payor and their documentation is where it needs to be, then oftentimes the stars align and things turn out the way they are supposed to.
The biggest issue we are finding with most audits performed retroactively is they are applying guidelines that were not in effect at the time the services were rendered. Payers cannot make rules retroactive for services/procedures performed under different rules or a lack of requirements. This is why understanding how and when Local Coverage Determinations (LCDs) apply is so critical. Failure to understand these sub-regulatory guidance documents leads to significant losses. Most practices that receive a letter from a payer or one of their contracted bounty hunters need to understand that oftentimes they are looking for Fraud, Waste, and Abuse (FWA) and then make demands for refunds that tend to be overwhelming. It is shocking how many clients call me and say, "maybe I should just refund it". The question I always ask is why would you do that if you believe everything you did follows the payers published guidelines?
Recently I had a case where an audit for a specific type of service was performed using an LCD for dates of service prior to the implementation of the policy resulting in a 100 percent error rate and demand for refund of more than $1.9 million. Given the findings (100% error rate) the practice was put onto a payment suspension, leading to more than $1.2 million in payments being withheld. Could your practice withstand this type of demand or withholding of funds? I tell clients all the time you have to react quickly to a notice of audit and even faster to a demand of overpayment refunds. Calling me 2-3 days before a response date is highly problematic and is what leads to higher costs for clients. Don't sit on these things and wish them away, because wishes often don't come true.
On the above matter, we were brought into the fold to perform a clinical documentation review specifically focusing on the findings of services not being "Medically Necessary, Reasonable or Appropriate" in addition to determining the statistical sampling and extrapolation used by the MAC. Thanks to Frank Cohen in our data analytics division, we had a very strong case to get the sampling and extrapolation thrown out, but we had an equally strong case based on the pure negligence of the MAC to adhere to their own guidelines. I was able to track down specific information to ensure our position was substantiated thus ensuring our client's ultimate success in not having to repay the demand and affording them the ability to demand payment from the carrier.
Below are specific guidelines related to LCDs that can be used in defending your practice when the government fails to follow its own rules.
13.7.3 – LCDs That Do Not Require a Comment and Notice Period (Rev. 71, 04-09-04)
When a comment and notice period is unnecessary, contractors may immediately publish a revised LCD electronically (e.g., Medicare coverage database, contractor Web site, email). In the following situations, the comment and notice processes are unnecessary:
Revised LCD that Liberalizes an Existing LCD – For example, a revised LCD expands the list of covered indications/diagnoses. The revision effective date may be retroactive.
Revised LCD that Makes a Non-Substantive Correction – For example, typographical or grammatical errors that do not substantially change the LCD. The revision effective date may be retroactive.
Revised LCD that makes a Clarification – For example, adding information that clarifies the LCD but does not restrict the LCD. The revision effective date may be retroactive.
Revised LCD that Makes a Non-discretionary Coverage/Payment/Coding Updates – Contractors shall update LCDs to reflect changes in NCDs, coverage provisions in interpretive manuals, payment systems, HCPCS, ICD -9 or other standard coding systems within the timeframes listed in §13.4C. The revision effective date may be retroactive depending on the effective date of the NCD, etc.
Revised LCD to Make Discretionary Coding Updates That Do Not Restrict – adding revisions that explain a coding issue so long as the revision does not restrict the LCD. The revision effective date may be retroactive
13.7.4 – LCD Comment and Notice Process (Rev. 71, 04-09-04)
When a new or revised LCD requires comment and notice (See §13.7.2) contractors shall provide a minimum comment period of 45 calendar days on the draft LCD. After the contractor considers all comments and revises the LCD as needed, the contractor shall provide a minimum notice period of 45 calendar days on the final LCD.
Contractors shall solicit comments from the medical community. Carriers solicit comments from the Carrier Advisory Committee (CAC.) DMERCs solicit comments through the DMERC Advisory Process (DAP.) Contractors respond to comments either individually or via a comment/response document (see §13.7.4.2). Where appropriate, the contractor shall incorporate the comments into the final LCD. Contractors notify providers of the LCD effective date. New LCDs may not be implemented retroactively.
By Sean M. Weiss, Partner, Vice President, and Chief Compliance Officer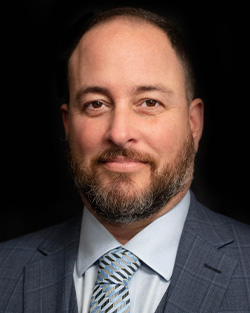 DoctorsManagement is a full-service medical management consultancy and regulatory compliance firm based in Knoxville, TN. Sean has more than 28 years of working on regulatory compliance and health law-related issues ensuring proper support and representation for clients across the country. For more information on Sean or to get help with your audit and compliance issues contact him at [email protected], visit him at www.thecomplianceguy.com or call him at 800.635.4040.