October 7, 2021
TPE Audit Program Resumption
On Thursday August 12, CMS put providers on notice that the TPE Audit program was kicking-off again after more than a year hiatus due to the public health emergency (PHE)! As you can imagine there is some chatter about when and what to expect once the letters start going out. At this point none of the MAC websites have been updated for a specific start date but be assured it won't be long.
Prior to the PHE this program was prominent and from its inception until its hold in March 2020, I had worked on close to 3-dozen different client TPE Audits. The process was actually more collaborative than anything as the nurses charged with the review were very informative, engaging and willing to provide guidance to ensure providers would not go to another round if they followed their recommendations.
There were times we adamantly disagreed with the findings and as a result appealed to the MAC. If the appeal was successful, the error rate would be lowered and as long as the provider was at or below a 20% error rate they did not move to the next round.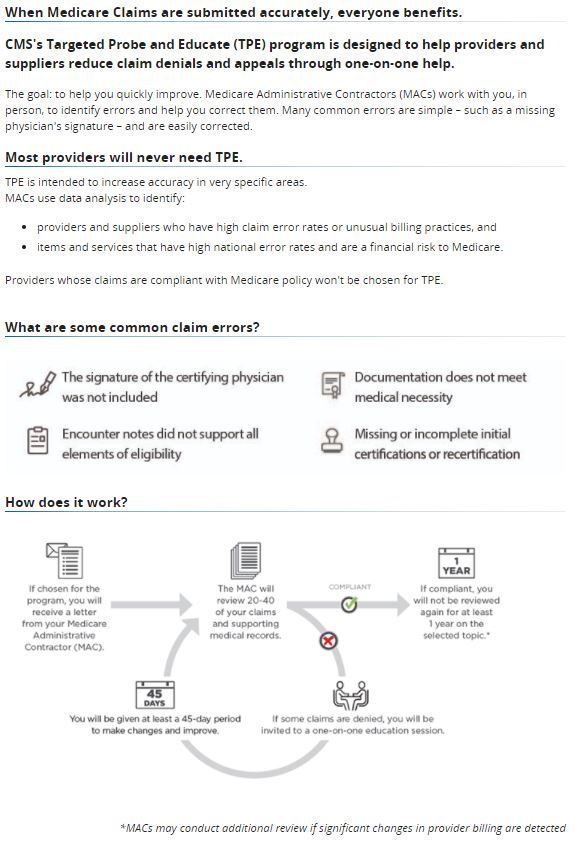 Prior to the launch everyone should refamiliarize themselves with the TPE Audit Process so you are ready to go!
I have also received the following document regarding the resumption of the TPE Audit program for DME Suppliers. Now, there are a couple things that are very interesting:
1. All TPE cases that have remained open during the PHE are being closed…
2. All suppliers of DME will start at round 1, regardless of prior inclusion in the program.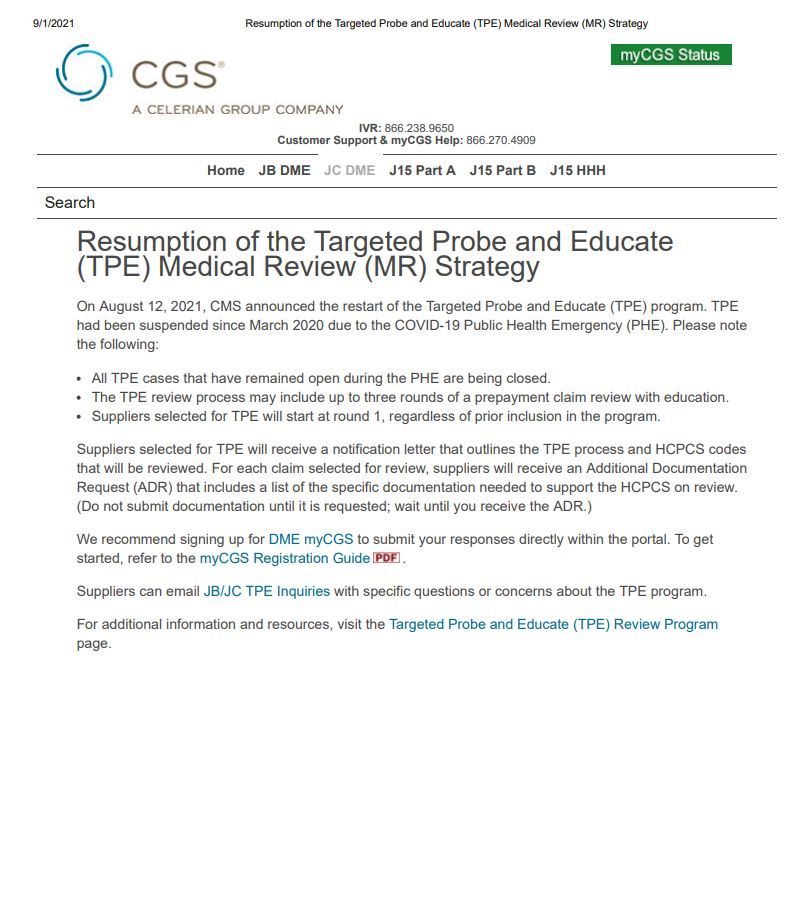 I am trying to get confirmation that the entire TPE Audit Program will follow the information on the attached. Stay tuned!
By Sean M. Weiss, Partner, Vice President, and Chief Compliance Officer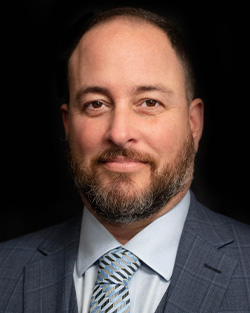 Sean M. Weiss is a Partner and Chief Compliance Officer for DoctorsManagement, LLC. Sean provides strategic litigation defense services and a host of regulatory compliance services for clients nationally.
Learn more about Sean's expertise at www.thecomplianceguy.com or contact Sean directly at DoctorsManagement (800) 635-4040.
What to do next…
If you need help with an audit appeal or regulatory compliance concern, contact us at (800) 635-4040 or via email at

[email protected]

.
Read more about our: Total Compliance Solution
Why do thousands of providers trust DoctorsManagement to help improve their compliance programs and the health of their business?
Experienced compliance professionals. Our compliance services are structured by a chief compliance officer and supported by a team that includes physicians, attorneys and a team of experienced auditors. The team has many decades of combined experience helping protect the interests of physicians and the organizations they serve.
Quality of coders and auditors. Our US-based auditors receive ongoing training and support from our education division, NAMAS (National Alliance of Medical Auditing Specialists). All team members possess over 15 years of experience and hold both the Certified Professional Coder (CPC®) as well as the Certified Professional Medical Auditor (CPMA®) credentials.
Proprietary risk-assessment technology – our auditing team uses ComplianceRiskAnalyzer(CRA)®, a sophisticated analytics solution that assesses critical risk areas. It enables our auditors to precisely select encounters that pose the greatest risk of triggering an audit so that they can be reviewed and the risk can be mitigated.
Synergy – DoctorsManagement is a full-service healthcare consultancy firm. The many departments within our firm work together to help clients rise above the complexities faced by today's healthcare professionals. As a result, you receive quality solutions from a team of individuals who are current on every aspect of the business of medicine.