You CAN Charge Medicare More Than You Charge Some Patients
David Glaser, JD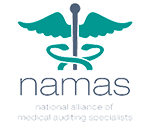 This auditing and compliance "Tip of the Week" was originally published by the National Alliance for Medical Auditing Specialists (NAMAS), a division of DoctorsManagement.
For a number of reasons, the issues surrounding pricing in the healthcare industry are particularly complex. Some of the issues result from government regulation, while others result from the fact that because of insurance, many healthcare transactions occur without the buyer ever inquiring about price. There are many basic misunderstandings about healthcare fees. One common misconception is that it is illegal to charge Medicare more than any given patient.
In general, there is no governmental requirement that a clinic have a uniform charge for all payers. I believe that one of the most common billing myths is that all payers must be "billed the same." One common variant on that myth is that a clinic/supplier must charge everyone the same, but then it is permissible to accept a discount off your billed charges as payment in full. When anyone makes this assertion, you should ask them to cite the rule, because I am not aware of any rule requiring Medicare clinic/suppliers to have a uniform charge. Another common misconception is that there is a rule prohibiting a clinic/supplier from charging other payers less than it charges Medicare. There is no such rule. Instead, Medicare policy indicates that a clinic/supplier will receive the lowest of: (1) its actual charge, (2) the Medicare fee schedule amount, or (3) its usual and customary charge. The Medicare Claims Processing Manual defines a clinic/supplier's customary charge as its median charge. See Medicare Claims Processing Manual, Ch. 23, §80.3.1.
In other words, if you provided five identical services, and had charges of $100, $112, $112, $113, and $150, your usual charge would be $112, because that is the median charge (the value at which half of your charges were higher and half were lower. One unanswered question is whether your "charge" is the figure that appears on a claim, or whether it is the amount you have agreed to accept as payment in full. I could argue either side of that proposition. There is a risk that that if you put $100 on a claim but have contractually agreed with the payer to a fee schedule payment of $73, your "charge" can be characterized as $73.
Things get even more complicated because there is some legal authority for arguing that it is permissible to charge Medicare more than your usual charge to other patients, as long as there is a rational basis supporting the difference. The Office of Inspector General issues advisory opinions about antikickback issues. Two of these OIG advisory opinions (numbers 99-13 and 98-8) discuss discount pricing arrangements. Both of these advisory opinions cite the Medicare statute (42 U.S.C. §1320a-7(b)(6)) that allows the office of Inspector General to exclude an individual who submits claims:
"For items or services furnished substantially in excess of such individuals' or entities' usual charges … for such items or services, unless the secretary finds there is good cause for such bills or requests containing such charges or costs."
While the opinions note that it can be problematic to charge Medicare more than your reasonable charge, they also create an exception that does not otherwise appear in the law: the fact that Medicare has certain unique billing requirements may make it necessary for a clinic to charge Medicare more in order to maintain the same profit margin available from other payers. This principle is quite logical, but until the OIG Advisory Opinions were issued, there was no reason to suspect that the government would adopt such a reasonable approach.
The Advisory Opinions suggest that the proper tool for analyzing the reasonableness of the charge to Medicare is profit margin. As long as the profit margin on the Medicare business is equal to or lower than the profit margin on the other business, the advisory opinions suggest that the additional charges do not give the government grounds to exclude you. In short, it is absolutely clear that if at least half of your patients are paying as much or more than the Medicare fee schedule, you are following Medicare policy. In addition, if there are unique quantifiable costs associated with billing Medicare, it is arguably permissible for your Medicare fee to exceed your usual and customary fee by the amount of those costs. Finally, if the charge on the bill to more than half of your patients exceeds the Medicare amount, you will have an argument that you are complying with Medicare pricing policy.
This Week's Audit Tip Written By:
David Glaser, JD
David is a Shareholder with Fredrikson & Byron, P.A.
What to do next…
Contact us to discuss your audit needs by calling (800) 635-4040 or email

[email protected]

.
Here's why thousands of providers trust DoctorsManagement to help improve their coding and documentation.
Quality of coders and auditors. Our US-based auditors receive ongoing training and support from our education division, NAMAS (National Alliance of Medical Auditing Specialists). All team members possess over 15 years of experience and hold both the Certified Professional Coder (CPC®) as well as the Certified Professional Medical Auditor (CPMA®) credential.
Proprietary risk-assessment technology – our auditing team uses ComplianceRiskAnalyzer(CRA)®, a sophisticated analytics solution that assesses critical risk areas. It enables our auditors to precisely select encounters that pose the greatest risk of triggering an audit so that they can be reviewed and the risk can be mitigated.
Synergy – DoctorsManagement is a full-service healthcare consultancy firm. The many departments within our firm work together to help clients rise above the complexities faced by today's healthcare professionals. As a result, you receive quality solutions from a team of individuals who are current on every aspect of the business of medicine.