October 29, 2022
Is it Time to Start Your Own Clinic?
Why a Systematic Approach is the Key to Success When Starting a Medical Practice from Scratch
At DoctorsManagement, our company vision matches the vision we desire for each of our clients – we want you to make a meaningful impact in your community, enjoy the people you work with, love and find energy in what you do every day, and feel you are compensated fairly for doing it.  We fully believe, and see every day in our client practices, that the only way medical professionals can have full control of these four factors is by starting their own primary care or specialty care practice.
The Basics
Prior to continuing this article, you may want to read, "Considering a Medical Practice Start-Up," which is a comprehensive outline of the foundational steps necessary to begin the process.  That article describes, in detail, the feasibility study process, including both a three-year financial projection for your proposed practice and a demographic study on specific areas in which you hope to build.
Specifically, this article provides you with the typical staffing needs and costs, how to effectively evaluate and utilize outsource options, real estate timelines and costs, insurance reimbursement factors, payer enrollment processes, and timelines as well as a patient-centered cash flow projection information.
The cash flow projection serves as a guide for how well you are implementing your business plan, provides an understanding of the needed patient activity to cover your cost as well as ultimately realize your desired earnings. The feasibility analysis also speaks to potential payor considerations, electronic medical record costs, and hiring staff members.
Finally, this study will provide you with the necessary due diligence lenders will want before providing you with a small business loan, as well as a concise outline of the start-up costs of your new business as well as potential ROI on your medical school investment. 
Taking the First Step
Assuming the Feasibility Analysis indicates that owning your own physician practice or advanced registered nurse practitioner practice could be a viable option for you, the next step is to determine whether being your own boss is the right fit for you. In Gino Wickman's, "Entrepreneurial Leap," he laid out 6 essential traits for being a successful leader and boss in your own business entity. The 6 essential traits for individuals are: Visionary, Passionate, Problem Solver, Driven, Risk Taker, and Being Responsible. In an industry filled with navigating insurance companies and contracts, patient care, EHRs, HIPAA, and buying expensive medical equipment, we believe these traits are vital and will review each in detail.
The 6 Essential Traits Explained
Visionary — you must have a clear picture of what a wildly successful business means to you and how to effectively share that vision with others. The second trait ties directly to the first, if you have the ability to clearly see what a thriving private practice looks like and have the ability to share that dream with your office manager and other staff but don't have passion, you are wasting your breath.
Passion — is consistent daily passion, putting in the work every day to navigate complex problems — a Medicare fee schedule change, new credit card terminals, a Medicaid compliance issue — is crucial to a successful practice. These traits must also be present in those you hire and trust for important roles in your organization.
Problem Solver — while you will likely hire other effective problem solvers, this is a trait you must personally possess in order to identify the root cause of a breakdown in the credentialing process or patient workflow, for example, and whether the proposed solution is low-cost high-value. Interestingly, we find this trait to be the biggest challenge for healthcare professionals. Physicians and other providers go through the process of observation, research, constructing a hypothesis, testing, and evaluating throughout the day with patient care; however, there is a propensity to skip, rush or stop those decisions related to the incorporation of the business and thereafter.
Driver — consistently driving your medical office towards its goals. Whether that goal is increased social media engagement, a lower interest rate, or better health insurance for your staff, you must remain the main driver behind all objectives. A truly effective driver likely goes from failure to failure, never losing passion, and continuing to complete the testing phase of the scientific method. And, with any science experiment, we know there are multiple testing phases. For example, if your medical billing company made a mistake or you have to find a new payroll service, will either deter you from the consistent pursuit of your vision?
Risk Taker — before you tie your national provider identifier to your medical practice, you must understand whether you are a risk taker or not, as medical professionals have opportunities (employment) that are less risky. As a healthcare provider, you understand our final trait, Being Responsible.
Being Responsible for a patient's care, and as a business owner, you have to be a window when it comes to praise or accolades and the storm shutter when it comes to criticism, letting others receive the pats on the back and take ownership whenever something does not go well.
If you feel like you possess these traits (or can staff the traits), a medical practice start-up may be the right thing for you.
Whether it's dealing with a DEA number, OSHA, or any other element of the healthcare business startup, it should be customized for you based on your specialty and timing. DoctorsManagement has been assisting with practice startups since 1956 and implements more startups annually than any known competitor. Our experience and desire to learn from prior success and shortcomings can put your practice in a great position for an effective start. 
Most medical practices are profitable within 9 to 12 months of opening and the general start-up period is 6 to 9 months, with the caveat that procuring real estate and office space components can significantly alter the startup time.
The process starts by mapping out the timeframe or projected open date. Once that is determined, we will lay out a schedule for, preferably, regular video teleconferences to keep the startup on track and all parties accountable. These meetings typically occur once a month or bi-weekly depending on the time frame. It is VERY important for our clients to be immersed in the process and stick to the meeting cadence. Each meeting is agenda driven. We will review short-term and longer-term goals in addition to the myriad of steps and tasks that are specific to that particular point in time in the startup process.  
Two Meeting Examples from a DM Startup
Meeting Number One we will review entity formation and expense tracking, choose a name, offer an introduction to marketing practices, determine financial resources available including the amount of capital needed for the startup, and determine appropriate physician compensation and cash flow projections. This will include service lines for the practice.  
By the time you reach Meeting Number Five we will review meetings with potential referral sources, ordering clinical and office supplies, developing an accounts payable system (A/P), revenue cycle management (RCM/billing) best practices, general practice management strategy, determining needed specialty accreditation, and discussing affiliations with independent physician associations and clinically integrated networks.  
At least nine agenda-driven meetings occur before the doors officially open and six agenda-driven meetings before the profitability of the medical practice. Between those meetings, there are many individual stakeholders working on behalf of the physician and DoctorsManagement to meet objectives (e.g., the realtor that is helping with the location and lease, the project leader for the Electronic Health Record system that the physician chooses, the insurance broker that will help with the malpractice insurance and business liability insurance, etc).
DoctorsManagement has long-term relationships with several "strategic partners". So, you will not need to worry about finding and choosing a realtor, EMR company, IT support, medical supply salesperson, capital equipment vendor, human resource support, laboratory contact, etc. This is time-consuming and these initial vendor choices can make a significant difference in a successful startup.
The physician must understand that DoctorsManagement is the Project Leader when chosen as your consulting partner. We are not the "boots on the ground" at the specific location. For example, we will not meet the telephone and internet providers at the practice or the medical supply delivery personnel. So, when the situation dictates (generally near the end of the process), it is important to have someone with availability and flexibility to meet personnel. We aim to guide you in practice management and help you guide your team.
By: Doug Graham, Senior Management Consultant, Director of Concierge Medicine Services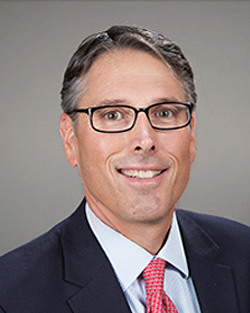 DoctorsManagement has successfully assisted physicians in realizing their dream of opening their own practice for nearly 60 years. However, owners must be willing to follow our very systematic and chronologically driven approach to achieve this success. 
To understand more about how to start your new medical practice, contact DoctorsManagement® for a free consultation today or call us directly at (800) 635-4040.