December 20, 2019
What to look for when auditing moderate sedation codes 99151-99153
Scott Kraft, CPC, CPMA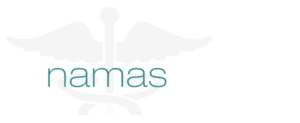 This auditing and compliance "Tip of the Week" was originally published by the National Alliance for Medical Auditing Specialists (NAMAS), a division of DoctorsManagement.
Physicians performing diagnostic and therapeutic procedures can now separately bill for the provision of moderate sedation services, but there are some interesting wrinkles to be looking for when auditing these services.
Starting in 2017, moderate sedation codes 99151-99157 were created to address moderate (also called "conscious") sedation services when provided by either the rendering provider or a different provider. When reviewing these codes, there are some common elements to seek in the documentation, most notably the time.
The base codes 99151 and 99152 for moderate sedation by the rendering provider are for the first 15 minutes, split by patient age (99151 for those under age 5) and code 99152 (for those ages 5 and older). Add-on code 99153 is for each additional 15-minute interval. Codes 99155 and 99156 have the same age-based split (under age 5/age 5 and over), with 99157 for each additional 15-minute interval.
Both code sets use the traditional approach to counting time, where units of seven minutes or less are not billed, but units of eight minutes and more are rounded up to the next unit of time. However, at that point the similarities end. Codes 99155-99157, as they describe moderate sedation performed by a different provider, deliver RVUs and payment to that provider, with the charge and documentation for that provider.
CPT codes 99151-99153 work a little differently. First, these codes require the presence of an independent, trained observer to assist in monitoring the patient's level of consciousness and physiological status. The name and credentials of this monitor must be documented in the medical record.
Because there is an independent monitor present, the codes pay considerably less to the billing physician than in cases where a different provider is rendering the moderate sedation services. In addition, from a work value perspective, Medicare has no physician work assigned to the add-on code, because from Medicare's perspective, the physician work is in the initial code that establishes the moderate sedation and the work then pivots to the independent monitor.
As a result, when moderate sedation is done in a facility setting – as it often is, during cardiac catheterization and other services – the physician will not be paid for the add-on code because there is no physician work, and the practice expense and other costs are borne by the facility. It's something to remember when billing these services. When done in the office, there will be practice expense payments that accrue to the group.
This Week's Audit Tip Written By:
Scott Kraft, CPC, CPMA
Scott is a Senior Compliance Consultant with our parent organization, DoctorsManagement
What to do next…
Contact us to discuss your audit needs by calling (800) 635-4040 or email

[email protected]

.
Here's why thousands of providers trust DoctorsManagement to help improve their coding and documentation.
Quality of coders and auditors. Our US-based auditors receive ongoing training and support from our education division, NAMAS (National Alliance of Medical Auditing Specialists). All team members possess over 15 years of experience and hold both the Certified Professional Coder (CPC®) as well as the Certified Professional Medical Auditor (CPMA®) credential.
Proprietary risk-assessment technology – our auditing team uses ComplianceRiskAnalyzer(CRA)®, a sophisticated analytics solution that assesses critical risk areas. It enables our auditors to precisely select encounters that pose the greatest risk of triggering an audit so that they can be reviewed and the risk can be mitigated.
Synergy – DoctorsManagement is a full-service healthcare consultancy firm. The many departments within our firm work together to help clients rise above the complexities faced by today's healthcare professionals. As a result, you receive quality solutions from a team of individuals who are current on every aspect of the business of medicine.