July 14, 2022
Learn Why Analyzing Your Provider Utilization and Medical Practice Scheduling Process is Key to Maximizing Revenue
Optimizing Provider Utilization and Medical Practice Scheduling 
Provider utilization and scheduling is one aspect of a medical practice that may be undervalued, but if mismanaged can end up causing large inefficiencies and missed revenue opportunities. If you have a newly formed practice and the patient volume is low, or you have a more seasoned practice with multiple providers and a large patient volume, scheduling is always of utmost importance when it comes to practice revenue. Simply put, there are only so many clinic appointment slots per week, and if a slot is not filled with a patient appointment the practice is losing money. This can keep practices from hitting revenue potential and financial goals. Having your provider scheduling and utilization analyzed can simplify the process and create efficient standards for the practice to follow.
Unlike most businesses that can mitigate potential revenue loss by increasing or decreasing prices for goods and services, healthcare practices do not have that luxury. Due to negotiated fees with insurance payors and fixed fee schedules healthcare practices are only going to be reimbursed according to their fee schedules and negotiated contracts. Therefore, efficient scheduling and utilization tracking are crucial to make sure the practice is not missing out on potential revenue. 
There are many reasons why a medical practice or dental practice may not be efficient in utilizing its provider and patient scheduling. It can become a chronic issue when practices become too busy and the office staff is unable to effectively and appropriately manage scheduling. Or simply, when a practice does not have any one person on staff in charge of tracking provider utilization. Another issue may be that a practice does not have a firm grasp on patient no-show rates or patient cancellations and is unable to account for it appropriately when scheduling. Our team at DoctorsManagement has experience with a variety of medical practices and the knowledge to help any type of practice effectively and efficiently manage a busy patient schedule with multiple providers.
Examples of areas to be analyzed:
Patient scheduling
Clinic Utilization %
Average Revenue per Patient Encounter
Average Collections per Patient Encounter
Potential Revenue Based on Schedule
Missed Revenue Potential Based on Schedule
Cancellations
Medical Appointment Double-Booking
Patient Wait Times
New Patient Visits vs. Returning Patient Visits
Waiting List Strategies
Medical Appointment Time Bottlenecks
Wave Scheduling
Last-minute Appointment Slot Planning
Automated Scheduling Systems & Online Scheduling Software
Appointment Reminders and Follow-up Appointments
Learn How to Schedule Patients Effectively
Doctors Management will take a deep dive into the logistics of scheduling for your medical practice as well as financial data such as average revenue per patient encounter. Taking the data that your practice provides us we can determine what a schedule template should be for each provider. We will then be able to track each provider and ascertain whether they are seeing the number of patients necessary to avoid lost revenue and adjust accordingly. Important statistics such as patient cancellations, patient no-shows, and new patient visits versus existing patient visits will be taken into account when determining how to properly utilize all the providers. In our experience, we see a huge contrast in the practices we work with that analyze and track their provider utilization versus those that do not. It is a simple tool but provides great benefits to those who may not have the experience or time to adequately manage this aspect of their practice.
Even if your medical or dental practice does not have enough scheduled appointments to fill out all spots in your clinic, you should make sure that you have standards in place to manage patient scheduling and provider utilization before it has a higher patient volume. This is crucial so the staff knows how to manage the patient scheduling load once the practice is busier and nobody has to redesign or reevaluate the practice's methods at that time. A prepared staff with a properly implemented scheduling system will make life much easier once the practice has the patient load to hit revenue goals. It can keep patient wait times and waitlists at a minimum while providing exceptional medical care that meets patient needs. The DoctorsManagement team has the experience and knowledge to help your practice put these standards in place so that you do not have to worry about inefficiencies in your practice. 
The entire process of conducting a utilization analysis typically takes a week of data retrieval from the practice and another few days of the DoctorsManagement team analyzing that data and producing a customized report detailing the best way for your practice to utilize its providers. It is not a substantial investment for the great value that it can provide for your practice. A more efficient scheduling standard can lead to greater patient satisfaction and a better overall patient experience as wait times can decrease and the amount of time spent with patients can increase. The analysis can create a more efficient workflow for the staff and the scheduling process should be much more manageable.
Healthcare Consulting Services From DoctorsManagement
DoctorsManagement has been working with medical practices since 1965 and our clients have consistently been able to focus more on patient care and less on the business operations side of medicine while increasing their profitability. Achieving financial goals for any business is difficult to do, especially in a business as complex as a medical practice. So, take advantage of the knowledge and resources we have at DoctorsManagement and start analyzing your provider utilization to track how to get to the next level of financial success. 
By Jordan Brinkman, JD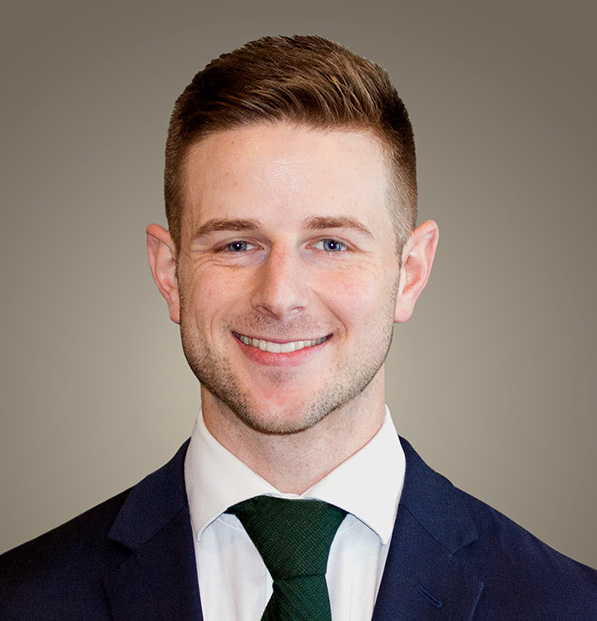 Contact DoctorsManagement to learn more or visit Medical Practice Management on our website.