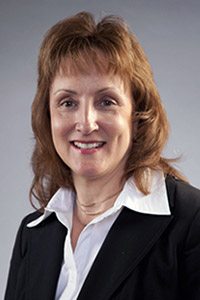 Debra Lutrell,CMPM®,
Administrative Assistant and OSHA Specialist
Debra Lutrell is an Administrative Assistant and OSHA Specialist for DoctorsManagement, and is also the Subscriber Director for its subsidiary, the American Academy of Physician Office Laboratories (AAPOL). She also serves as the Safety Coordinator for DoctorsManagement.
Debra coordinates schedules and events for the compliance team and its members. She also manages all communication and activities as well as product orders and services for customers, and she fields OSHA questions from AAPOL members and DoctorsManagement clients.  In addition to a great deal of creativity and organization, Debra brings a calm demeanor to everything she does and everyone around her.
Debra holds a Bachelor of Science (BS) degree in Human Ecology from the University of Tennessee, Knoxville, and has received training from Tennessee OSHA in the areas of Healthcare & Bloodborne Pathogen Safety Update Personal Protective Equipment and Workplace Hazard Assessment Workshop. She is also is a Certified Medical Practice Manager (CMPM®).
Debra enjoys many outdoor activities with her husband and son including boating and other lake activities and leisurely motorcycle rides (she emphasizes leisurely) through the mountains of East Tennessee. Debra also enjoys visiting buildings with historical significance and travels to the many landmarks throughout the Southeast.