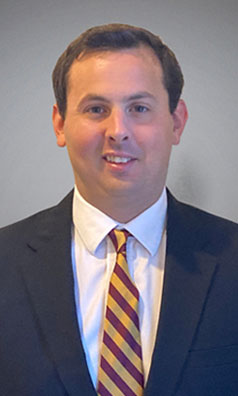 Anthony Wallace
Associate Management Consultant
As an Associate Management Consultant, Anthony Wallace helps clients implement best practices and tactics to achieve their goals in medical operations, billing, and strategic planning.
Anthony utilizes former experience in practice management and the medical device industry. He is dedicated to serving DoctorsManagement's clients and helping them reach optimal performance results. His expertise extends itself to many verticals in the healthcare industry, including neurology, orthopaedics, interventional radiology, general trauma, otolaryngology, and anesthesiology.
Anthony earned a Bachelor of Science (BS) degree in Consumer Economics from the University of Georgia. He also holds a Masters in Business Administration from South University, with an emphasis in Healthcare Administration, and received training from John Hopkins University in the area of healthcare administration/management.
Upon completing his administrative training at Emory Healthcare Management's Development Program in Georgia, Anthony took on a leadership role leading a large multispecialty practice in which he found success in patient experience, billing, and employee engagement.
Anthony is an active member of the Medical Group Management Association (MGMA). Anthony resides in Savannah, Georgia with his wife, Catherine and son, Worth. Anthony enjoys athletic endeavors as he is a 3 time masters swimming 5K national champion and a former member of the Team USA Amateur Triathlon team as well as the University of Georgia Triathlon team. He recently completed a 5 mile fundraiser swim in the intracoastal waterway to support The Blinded Veterans Association and his friend who went blind from corneal ectasia.