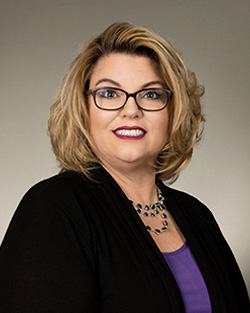 Kelly Ogle, CHOP, CMPM
Director of OSHA and HIPAA Services
OSHA & HIPAA
Kelly provides OSHA and HIPAA training and consulting to help medical and dental practices maintain compliance within their facilities. She conveys the importance of a safe environment for employees while reducing the risk of penalties for the practice. In addition to delivering training, Kelly performs mock OSHA and HIPAA audits to help clients take corrective action to help reduce the risk of penalties before they happen. She also contributes to the Compliance Quarterly and the OSHA and HIPAA compliance manuals produced by DoctorsManagement.
Kelly engages her audience with enthusiasm as she conveys the importance of employee safety and patient privacy as well as the details of protecting the practice from risks and penalties that result from OSHA and HIPAA violations. Kelly is a breath of fresh air to all who have the pleasure of working with her. Clients also appreciate that she has hands-on experience as a registered dental hygienist.
In addition to holding a Bachelor of Science degree in Dental Hygiene from East Tennessee State University and a Master's Degree in Industrial Organizational Psychology from Walden University, Kelly has successfully completed the General Industry for OSHA course, is a Certified Healthcare OSHA Professional (CHOP®) through the American Academy of Provider Offices and Laboratories and is a Certified Medical Practice Manager (CMPM®) through DM University. She is currently attending Walden University to obtain her Doctorate in Healthcare Administration.