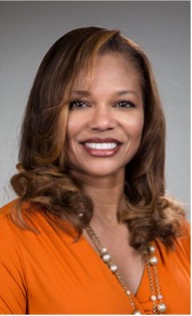 Valora Gurganious, MBA, CHBA
Partner, Senior Management Consultant
Consulting Advisory
Valora Gurganious is a Certified Healthcare Business Consultant who provides medical/dental practice start-up services, strategic planning, and process improvement consulting to healthcare organizations. She coaches healthcare providers and organizations in all specialties to optimize the "business of medicine."​
Valora works directly with C-Suite Executive Leadership of healthcare organizations to:
Streamline patient flow
Elevate patient experience
Drive practice revenues
Assess regulatory compliance
Improve employee productivity
Audit operating expenses
Valora is a dynamic and confident teacher, leader and communicator, and works with both the clinical and administrative members of the medical team to implement strategic objectives.  Clients appreciate that Valora delivers measurable results.  Her financial expertise along with extensive experience in medical practice management is the cornerstone of her success.
In addition to working with clients, Valora assists in the curriculum development and operation of the firm's proprietary online practice management educational platform , trademarked as DM University (DMU).  Physicians, practice managers, hospital executives and medical staff use the online educational and certification program to achieve excellence in the "business of medicine".  She currently serves on the Board of Directors of a publicly-traded financial institution, of a non-profit social services agency, and of a consulting industry association.
Valora brought significant finance and healthcare management experience to DoctorsManagement in 2008.  Valora's past professional achievements include:  growing the assets of a Central Florida health system foundation by 7-fold during her term as Vice Chair of Finance, 60% growth in revenues during her tenure as COO of an orthopaedic surgical group, and recognition as Top Producer and Senior Vice President with a global investment advisory firm.
Valora earned a Bachelor's degree from Vanderbilt University and an MBA from Harvard Business School.
What Valora's clients have to say
I enjoyed working with Valora during the preparation period of opening my medical office. She is attentive, responsive, and resourceful. She is very patient and supportive. Personally, she is very sweet and very easy to work with!
Over the past 17 years, Mark has moved from a consultant to an integral part of our practice to a friend. His salient advice on structuring our business has always been appreciated. His personal touch has exceeded our expectations. We are glad he has been at our side since the inception of our practice.
Grant was great! There were some good questions and Grant was spot on.

Put your practice on the right track so you can focus on your patients