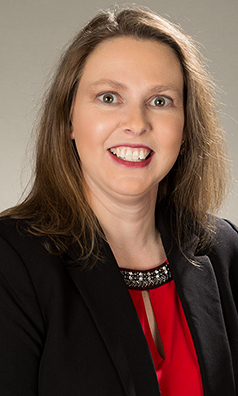 Stacey St. Pierre
Administrative Assistant
Stacey St. Pierre is an administration assistant in the regulatory compliance department of DoctorsManagement. She provides support to the vice president of the division. From coordinating new client acquisitions to managing ongoing and complex compliance projects, Stacey enjoys the diversity of work and client interaction.
Clients and colleagues appreciate Stacey's upbeat personality. She consistently delivers stellar customer service and ensures that any task is seen through to completion. An engineer by training, Stacey often discovers and applies new techniques for creating and delivering reports and schedule updates.
Prior to joining DoctorsManagement, Stacy worked for AlliedSignal (now Honeywell) at NASA's Goddard Space Flight Center in real-time, unmanned scientific satellite programs, including the Cosmic Background Explorer (COBE) and Compton Gamma Ray Observatory (GRO). She also worked to design application-specific integrated circuits (ASIC) chips in Oak Ridge, Tennessee.
Stacey earned a Bachelor of Science degree in Aerospace Engineering from the University of Tennessee, Knoxville.
When she's not devising new ways to assist DM clients, Stacey can be found enjoying time with her husband and two college-aged children. She also enjoys reading, working on puzzles and games, playing with her cat (named Oreo) and participating in activities at Concord United Methodist Church.